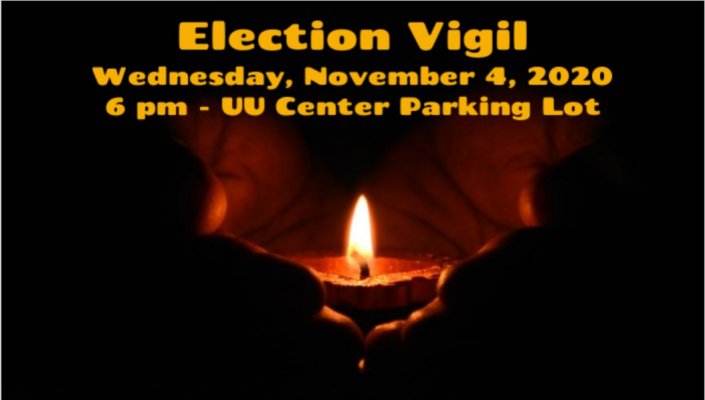 Post-Election Vigil
Wednesday, November 4, 2020
6 pm
UU Center
UUCSJS will host a post-election candlelight vigil of music and healing outside at 6 pm on Wednesday, November 4 at our UU Center in Galloway (rain date Thursday, November 5).
There will be speakers and music and candles and healing of the heart.
The vigil will be outside and appropriate safety protocols will be in effect. Please print and sign the UUCSJS Participation Health pledge ahead of time and bring with you — it will save time.
The parking lot is being reserved for those with mobility challenges, so those who are able are encouraged to park across the road at the Stockton University's West parking lot.
Because of COVID precautions, there will be no public access to the building and only limited access to a restroom, so plan accordingly.
From Rev. Fortune:
"This election season has been really rough on a lot of people, particularly those who hold identities that are historically marginalized. We hope this vigil will provide a place for people to gather safely to sing and share their grief and hope, and to begin healing, no matter what the election outcome might be."
PLEASE PARK in Stockton's West lot unless you have mobility issues. Volunteers will help you safely cross Pomona Rd.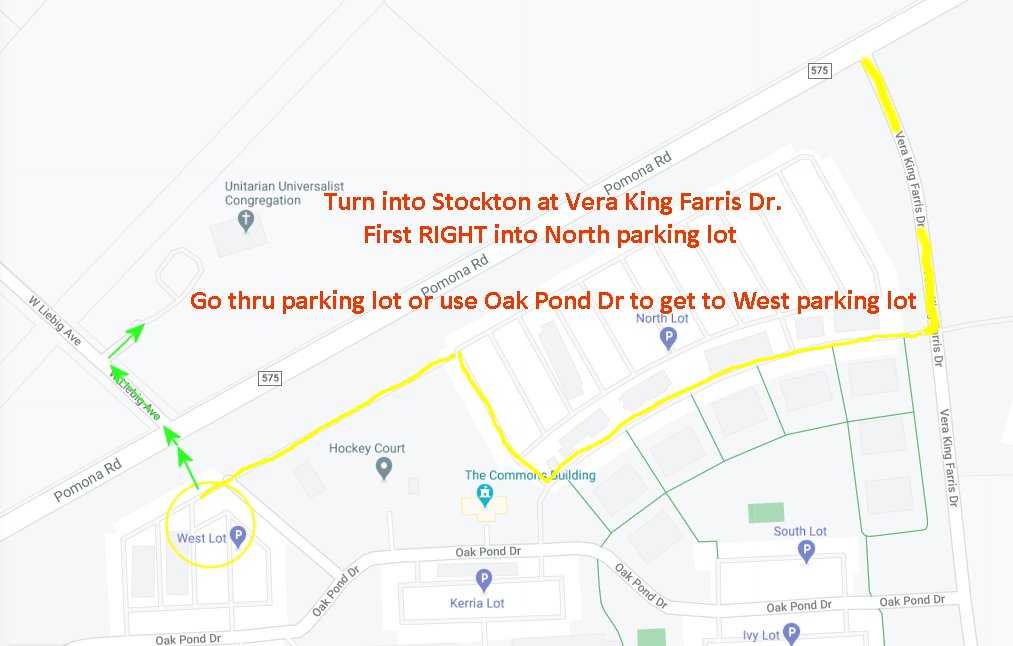 (Click map image for larger view)
Unitarian Universalism is a liberal, non-creedal faith devoted to social justice and the goal of a peaceful world.