Meet the Staff
Music Director, and Worship Coordinator
Barbara Miller brings a lifetime of musical experience to the music ministry of UUCSJS. She has a bachelor's degree in Music Education and has been certified to teach Kindermusik™ and Simply Music™.
Barbara sets an awesome example of continuing personal growth in her field. Her current special interests in music are choral conducting, piano improvisation, and improving her guitar skills. Accompanying other musicians in classical music performance is one of her growing edges.
She is active in the Unitarian Universalist Musicians Network (UUMN), recently completing a three year credentialing program to be a Credentialed UU Music Leader. Barbara has also led music and worship workshops at the district and national level, in addition to participating in music at UUMAC and Ferry Beach.
---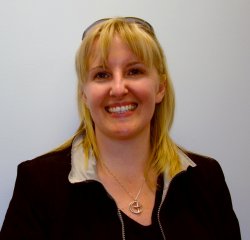 Director of Religious Education
Heidi Jannsch brings creativity, commitment and caring to our Children's Religious Education program. Since 2007 she has managed our RE program with verve and competence, and recently completed the Unitarian Universalist Association's requirements to become a Credentialed Religious Educator at the Associate Level. She also has a blog here!
---
Office Assistant
Matthew Honig runs our church office. He's in the office Wednesday and Thursday from 1 pm to 5 pm, and during those hours will answer the phone at 609-965-9400. Alternatively, you can leave a message or email him at uucsjsadmin@gmail.com.
---
Bookkeeper
Kathleen Hartnett keeps our books clean and well-oiled. You can email her at uucsjs.bookkeeper@gmail.com.