Sunday Services are at 10:00 am.
There is child care available and children's religious education classes during the service.

We are located near the North entrance to Stockton University on Pomona Road in Galloway Township, NJ.
Rev Cynthia Cain is our Interim Minister until August 2016.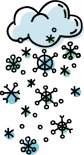 In case of inclement weather…
Call the office phone at 609-965-9400 to see if there is a message about the UU Center being closed or delayed opening.



Please note: our website is currently being revised and may be missing information that you remember from the old site.