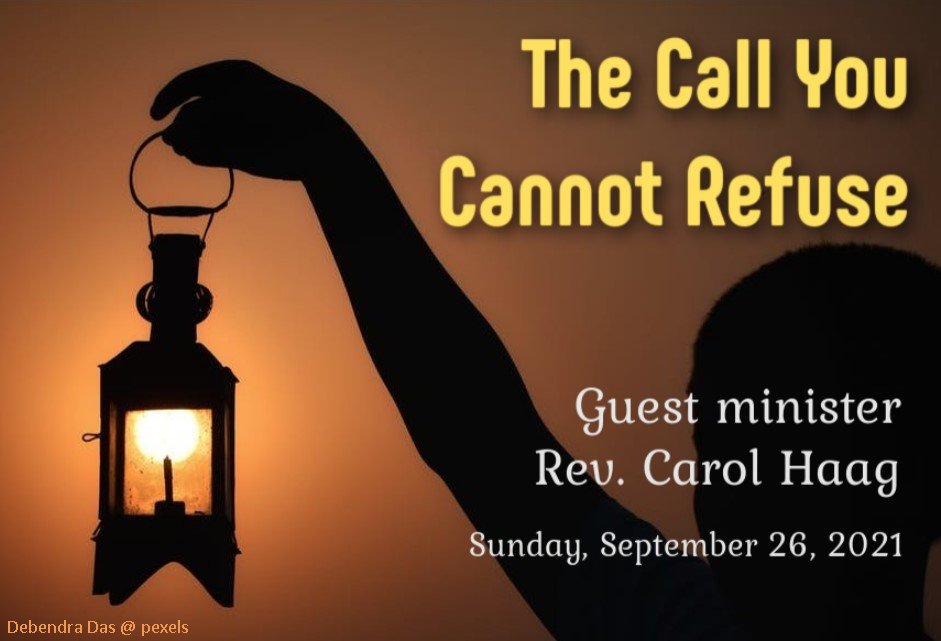 Sunday, September 26, 2021
The Call You Cannot Refuse
Rev. Carol Haag
Rev. Haag is an ordained minister and retired religious educator who currently serves as Chair of the Development Committee at Murray Grove. Her sermon will touch on the history of John Murray's arrival in North America and the still commanding ideas of Universalism in our lives today.
---
Tune in remotely by visiting our Facebook page for Livestream of this service.