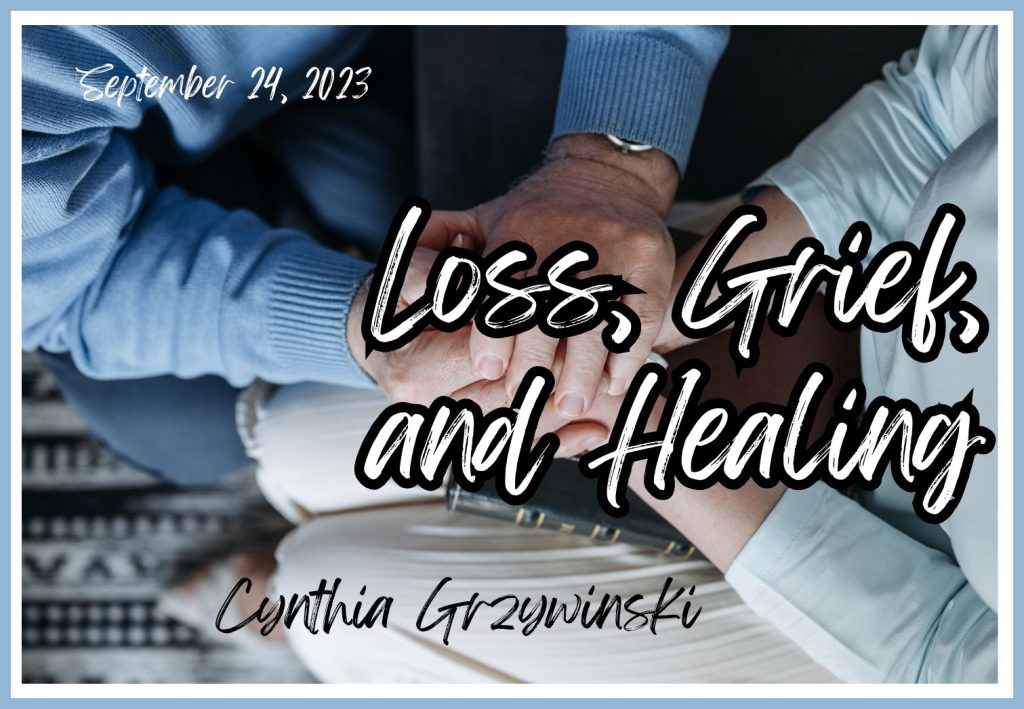 Sunday, September 24, 2023
Loss, Grief, and Healing
Cynthia Grzywinski
Many if not most of us have experienced deep feelings of grief and pain when a loved one has died. Oftentimes these include not only sadness, but darker emotions such as anger, regret, loneliness, disconnection, and fear that we may never feel joy, or be wholly alive again. In our Western culture, the topic of death is often taboo. Many hold an almost macho attitude toward those who are perceived as grieving too much, for too long, or not long enough. But is there ever a right way to grieve? By exploring the wisdom of religious traditions, psychological and philosophical insights, folklore and personal experience, and finding our shared interconnectedness, we may discover our own path through grief, leading us into the light of healing, and the joy of living.
Bio: Cynthia, a UUCSJS member, has been affiliated with this community since 2005 and has and still serves on a number of committees. She is a retired FAA Engineering Research Psychologist, with a Master's degree in Aviation Science – Human Factors. A lover of music, Cynthia is a member of the UUCSJS choir who from time to time you'll see at the piano or playing flute. As a lay speaker, she has contributed several sermons. A devotee and practitioner of Buddhism and the teachings of Thich Nhat Hahn, she also belongs to the UUCSJS Buddhist Sangha. Cynthia currently resides in Galloway Township with her rescue dog, Jazzy.
---
Tune in remotely by visiting our Facebook page for Livestream of this service.