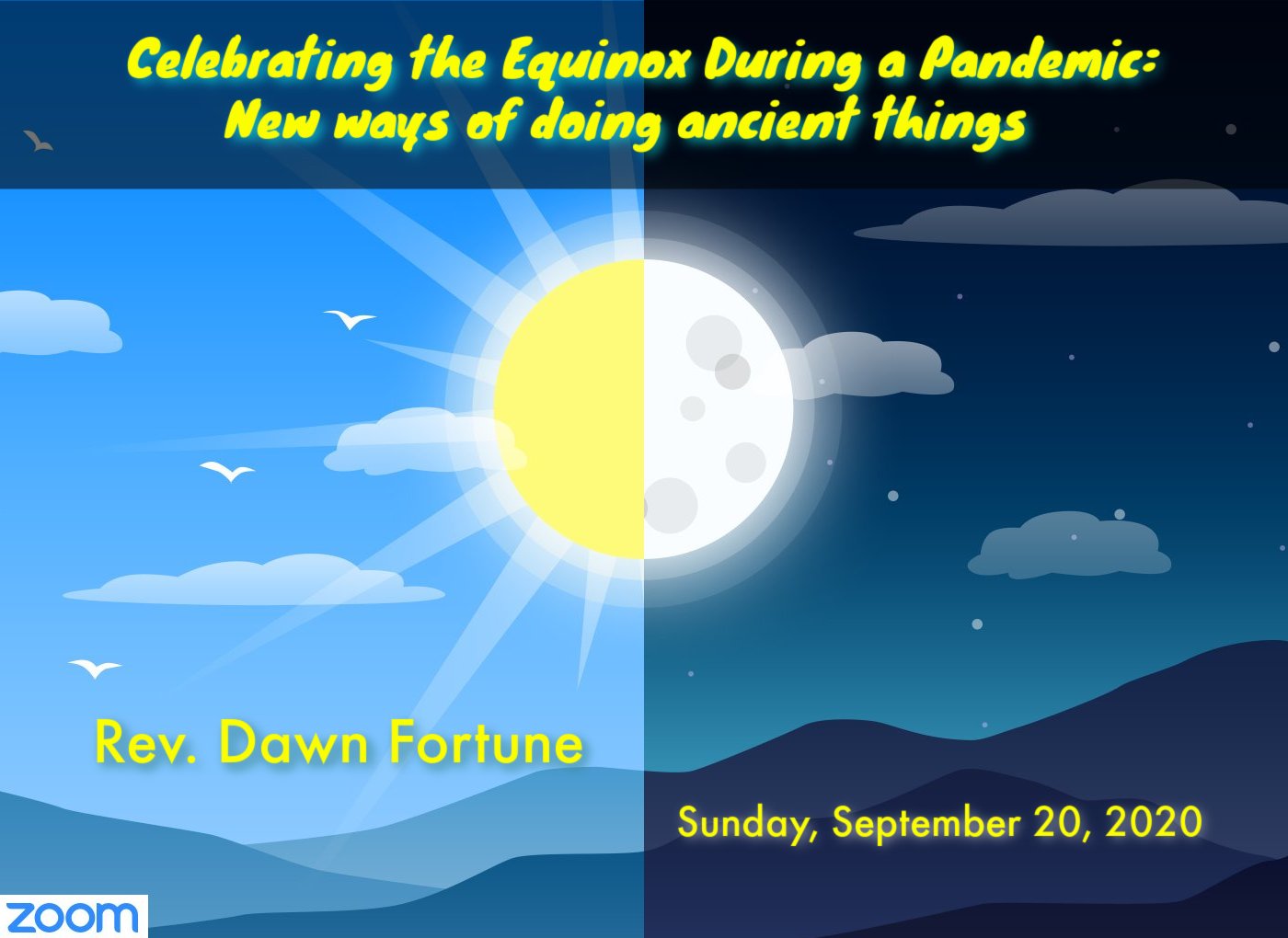 Sunday, September 20, 2020
Celebrating the Equinox During a Pandemic: New ways of doing ancient things
Rev. Dawn Fortune
The Fall Equinox marks the midpoint between high summer and deepest winter. It, with its spring mate, are the ultimate liminal times of our year – when we are evenly between those seasonal extremes. It is a point of balance, a place to pause, take stock, and consider what we seek in the descent into the dark months of winter. How do we want to honor this time, and how do we use it to renew our spirits?
---
To Join ZOOM Meeting ON COMPUTER:
Go to Zoom link
(Meeting ID: 224 677 6604)
To Join ZOOM Meeting BY PHONE (you do NOT need to have a Zoom account or app):
Dial:
1-929-436-2866 and wait for the prompt. Then dial 224-677-6604#
When prompted, enter password 306591