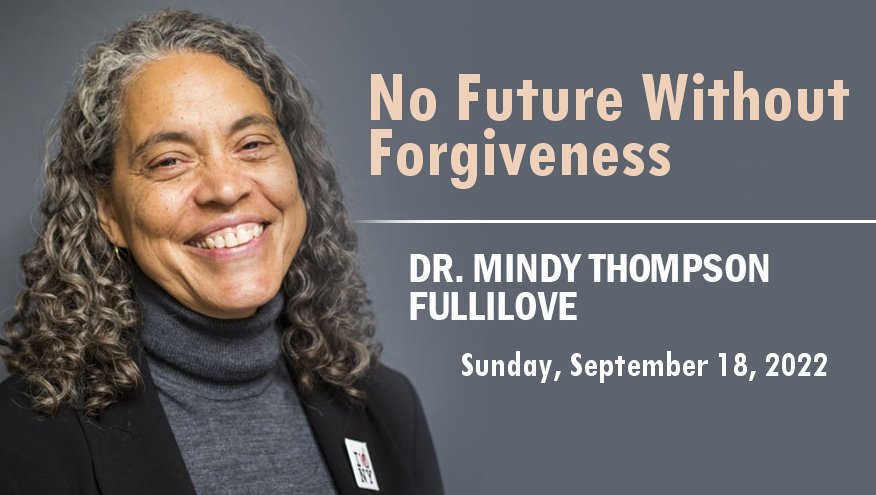 Sunday, September 18, 2022
No Future Without Forgiveness
Guest speaker Dr. Mindy Fullilove
The United States is in a state of division that has reached unexpected levels of social hostility. This has paralyzed the workings of our democratic institutions at many levels. How might we go forward? This talk looks to Archbishop Desmond Tutu's book, No Future Without Forgiveness, for advice.
About Mindy: Mindy Thompson Fullilove, MD, LFAPA, Hon AIA, is a social psychiatrist and professor of urban policy and health at The New School. Since 1986, she has conducted research on AIDS and other epidemics of poor communities, with a special interest in the relationship between the collapse of communities and decline in health. She has published eight books, including the highly-regarded Urban Restoration Trilogy, Root Shock: How Tearing Up City Neighborhoods Hurts America and What We Can Do About It, Urban Alchemy: Restoring Joy in America's Sorted-Out Cities, and Main Street: How a City's Heart Connects Us All. She is a lifelong Unitarian Universalist and serves as president of the congregation in Orange, the First Unitarian Universalist Church of Essex County.
---
Tune in remotely by visiting our Facebook page for Livestream of this service.