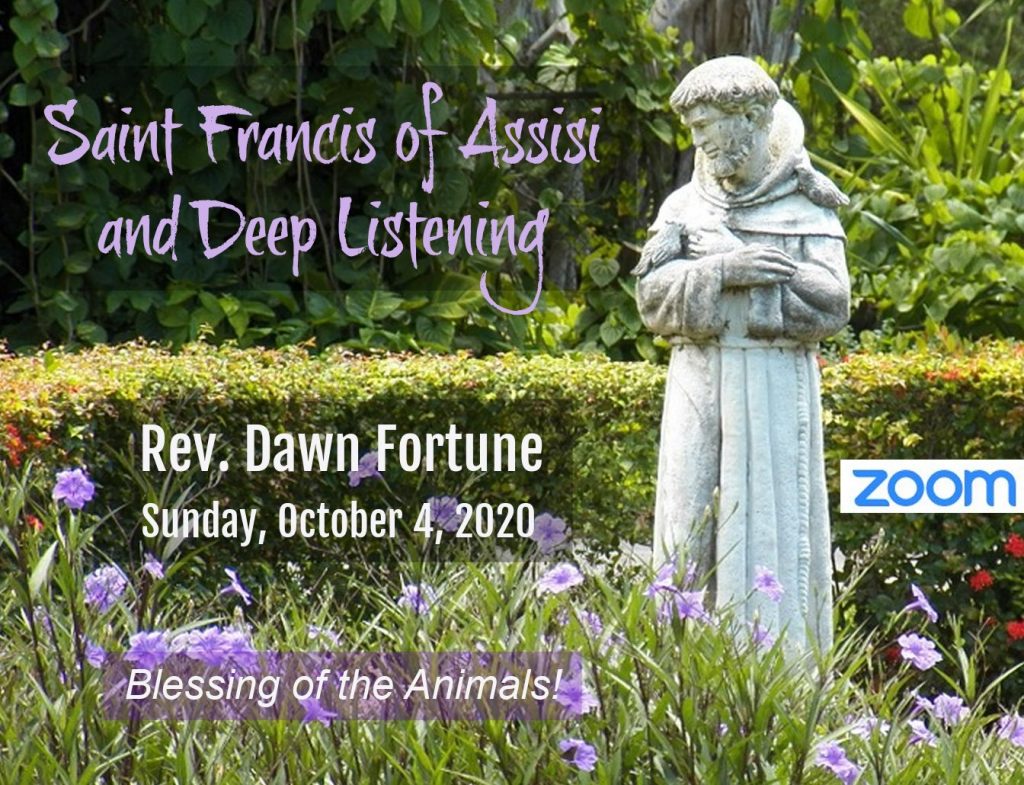 Sunday, October 4, 2020
Saint Francis of Assisi and Deep Listening (Blessing of the Animals!)
Rev. Dawn Fortune
Saint Francis of Assisi was said to have the ability to speak to animals, or at the very least, call them to him. He is often pictured with a songbird perched on his hand. As the patron saint of animals, the Feast of Saint Francis of Assisi is a time when many congregations will bless the animals held dear by their members. In the time of the pandemic, we will not have a sanctuary filled with animals, but will instead have a photo gallery of animals available for celebration and blessing.
Saint Francis listened to the way animals communicated, and we will consider the ways we can listen deeply to beings and things we might not otherwise hear. Join us!
---
To Join ZOOM Meeting ON COMPUTER:
Go to Zoom link
(Meeting ID: 224 677 6604)
To Join ZOOM Meeting BY PHONE (you do NOT need to have a Zoom account or app):
Dial:
1-929-436-2866 and wait for the prompt. Then dial 224-677-6604#
When prompted, enter password 306591