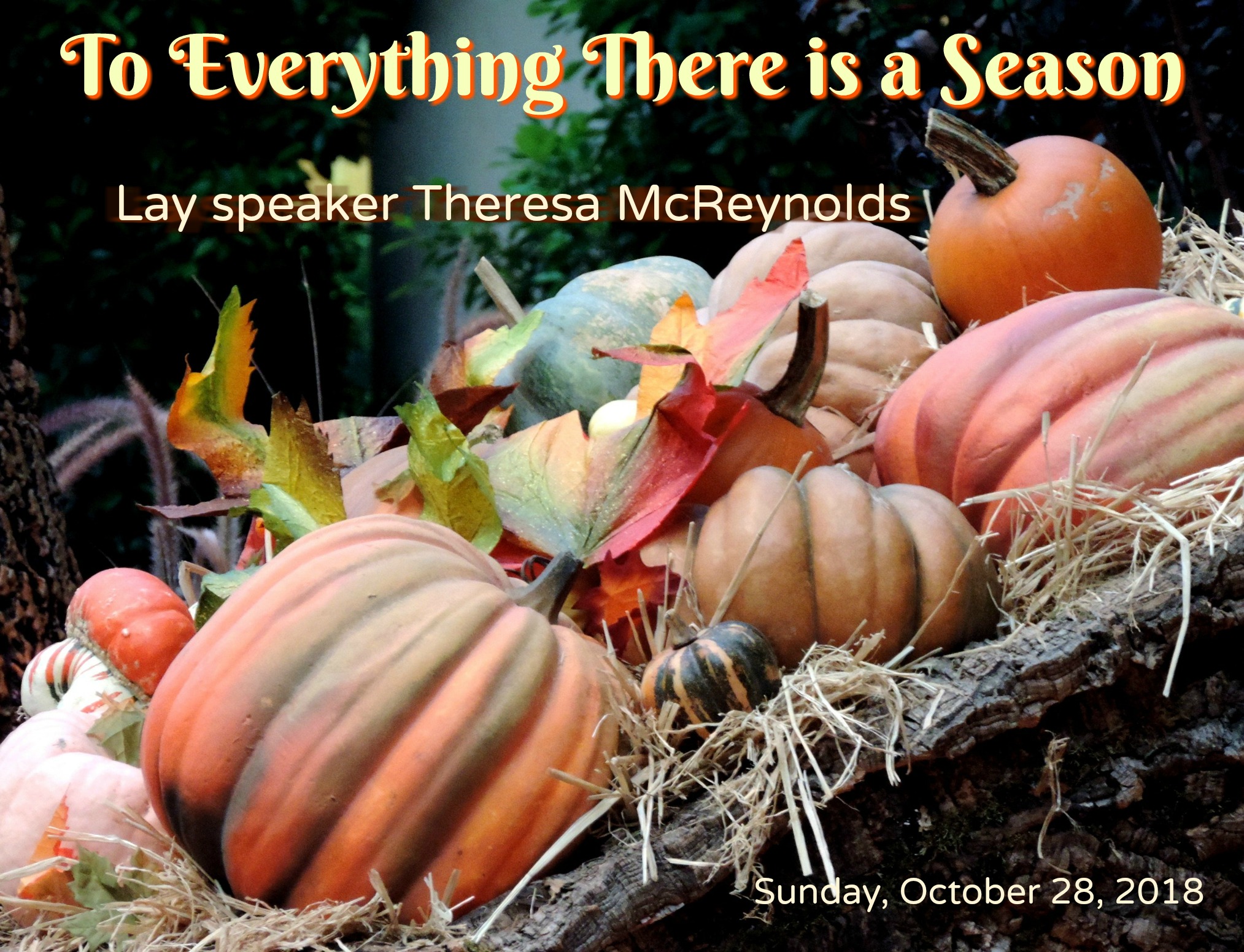 To Everything There is a Season
Lay speaker Theresa McReynolds
In ancient times, Samhain was believed to be the time when the veil was thin between the world of the living and the world of the dead. It is a time to honor our beloved dead… Do you have pictures or special things to remember your loved ones? Please bring them to place on the altar.