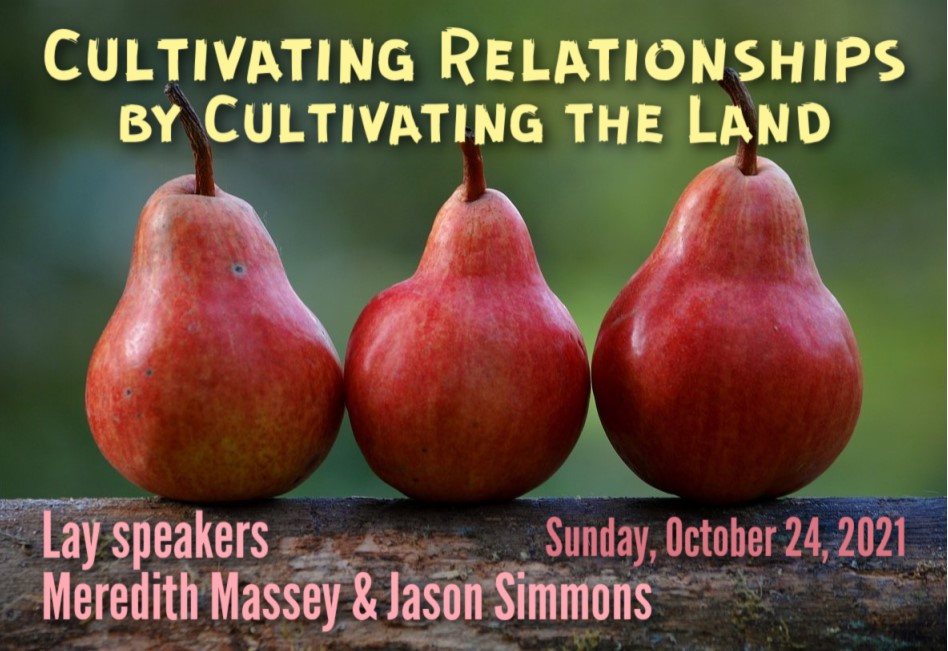 Sunday, October 24, 2021
Cultivating Relationships by Cultivating the Land
Lay speakers Meredith Massey & Jason Simmons
Where and when are you your most essential self? What makes you feel most connected to the Earth and to others? Join Meredith Massey and Jason Simmons of Thin Place Farm as they explore the relationships formed when we choose to cultivate our connection to the land.
---
Tune in remotely by visiting our Facebook page for Livestream of this service.