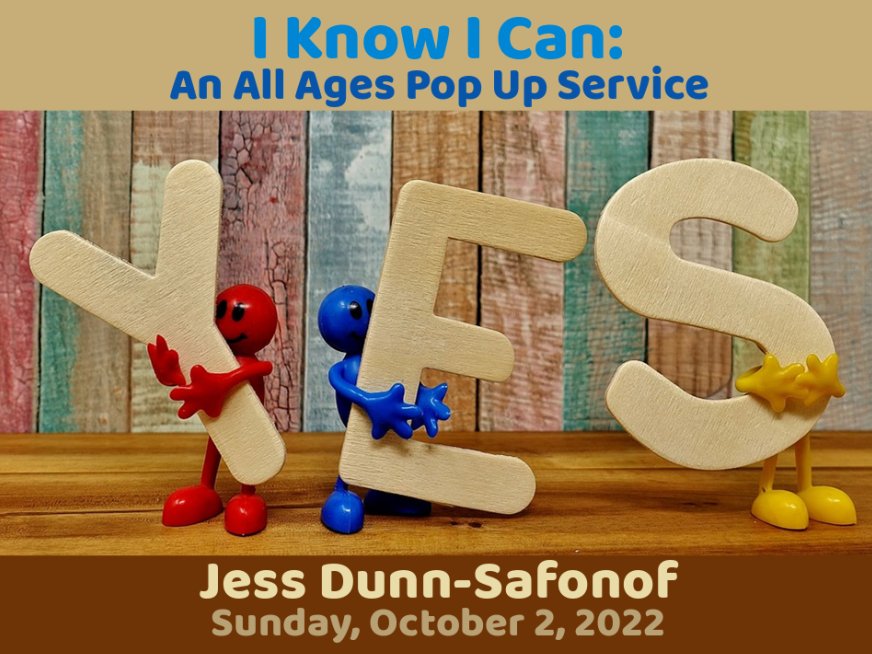 Sunday, October 2, 2022
I Know I Can: An All Ages Pop Up Service
Jess Dunn-Safonof, Director of Religious Education
In this all ages pop up service, you get to craft the service. What songs will we sing? What readings will we hear? What stories will we learn from together? The decisions are in your hands as you work with your group to put together all the worship elements. As we journey down the path of courage together, we will explore what it takes to change the world. We will be inspired by prophetic people who helped bend the arc of the universe toward justice. And we just might find out that we perform dozens of ordinary acts of bravery everyday, in simple ordinary ways.
---
Tune in remotely by visiting our Facebook page for Livestream of this service.