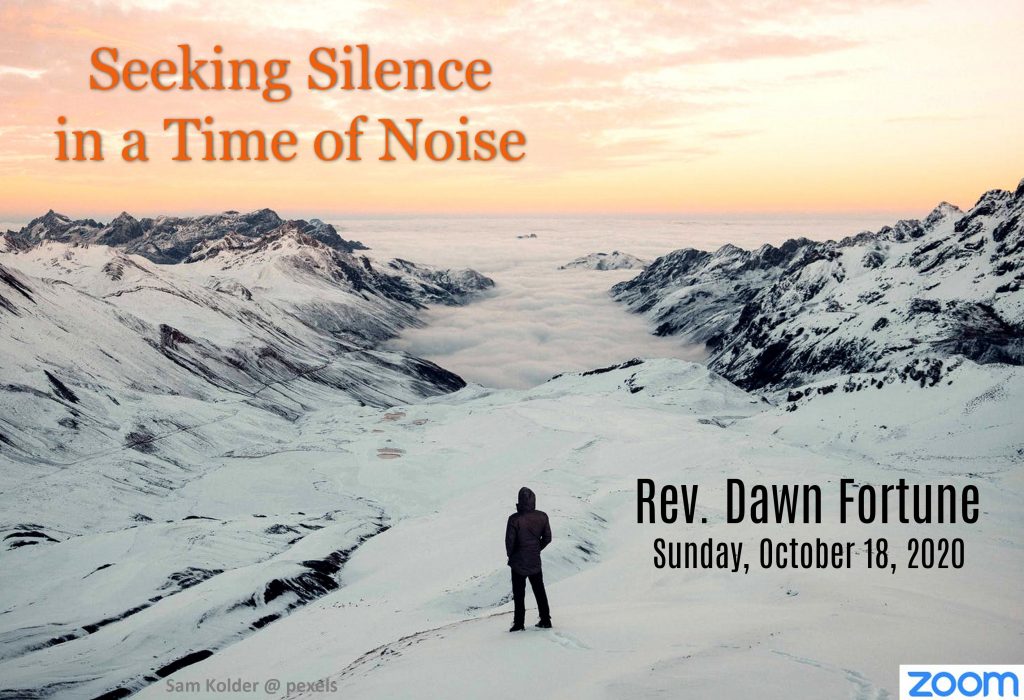 Sunday, October 18, 2020
Seeking Silence in a Time of Noise
Rev. Dawn Fortune
In the 1800s, Theodore Parker spoke of the things that were transient and permanent in Christianity. In these weeks before the election's conclusion, it can seem as though our world is a swirling chaos of noise and confusion. Can we listen deeply, through that noise, to find the silence that is permanent and everlasting? Join us as we explore some of the paths to silence we can travel in these days of noise and confusion.
---
To Join ZOOM Meeting ON COMPUTER:
Go to Zoom link
(Meeting ID: 224 677 6604)
To Join ZOOM Meeting BY PHONE (you do NOT need to have a Zoom account or app):
Dial:
1-929-436-2866 and wait for the prompt. Then dial 224-677-6604#
When prompted, enter password 306591