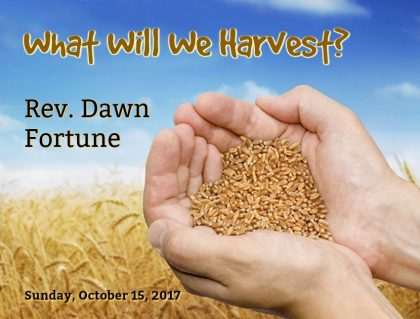 Sunday, October 15, 2017
What Will We Harvest?
Rev. Dawn Fortune
The Apostle Paul wrote to the Galatians, "you reap whatever you sow." In this time of harvest, it bears consideration: what do we sow in our world, beyond that which is in our vegetable garden? What beauty do we plant? Do we sow peace or discord? Every living, growing thing requires food, water, and some kind of energy to grow and multiply. Join us as we consider what can we do to nurture the things we wish to see grow into a harvest that will benefit all.