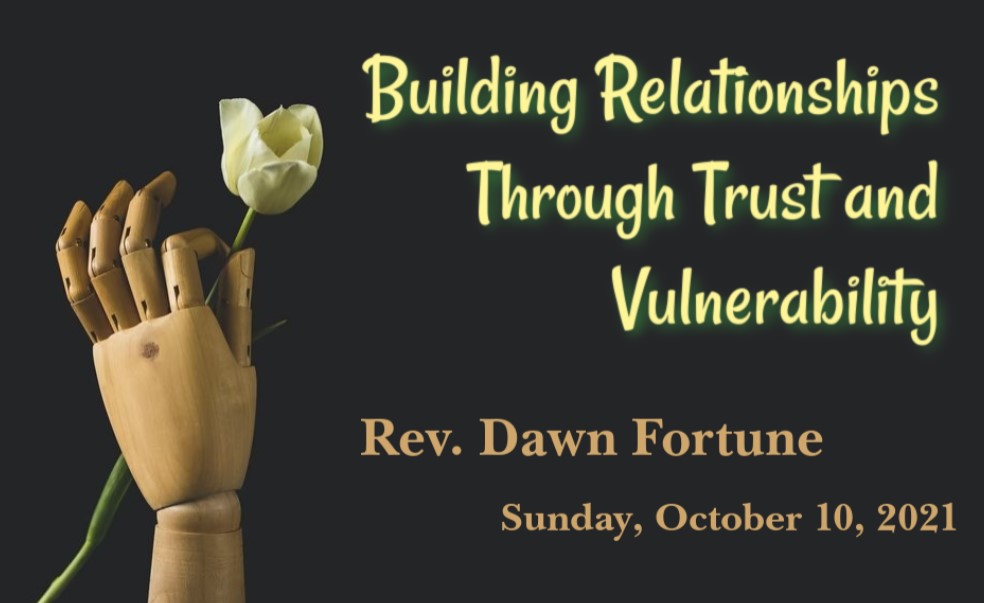 Sunday, October 10, 2021
Building Relationships Through Trust and Vulnerability
Rev. Dawn Fortune
In order to be in relationship with one another, there must be some degree of trust. Trust allows us to share parts of ourselves that are tender, knowing that we will be safe. In Unitarian Universalism, we share a core set of principles that guide how we interact with each other. We'll explore how those values support us as we develop and grow relationships. Join us to grow together!
---
Tune in remotely by visiting our Facebook page for Livestream of this service.