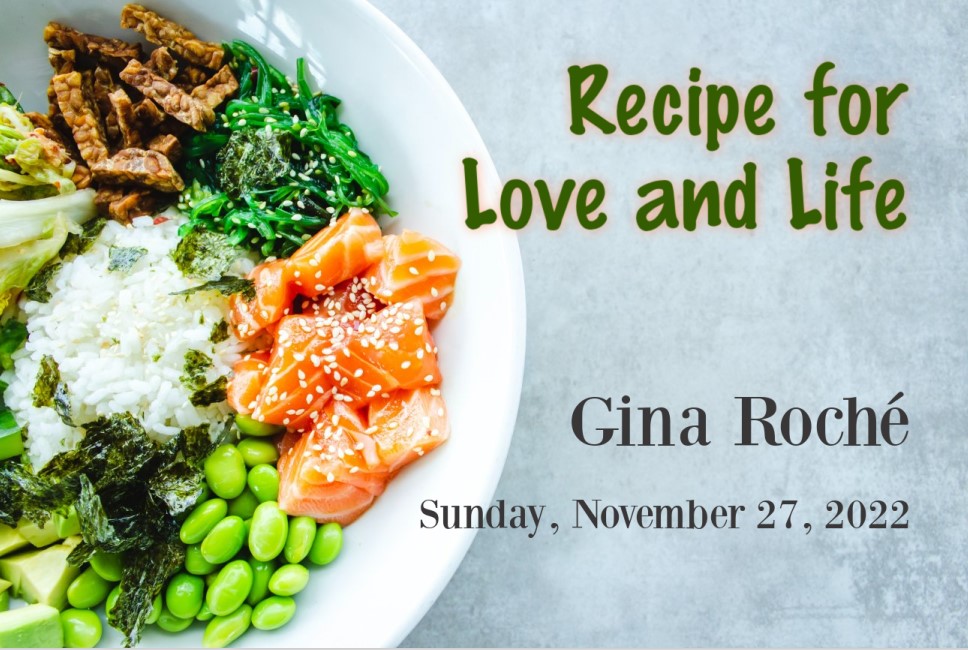 Sunday, November 27, 2022
Recipe for Love and Life
Gina Roché
Gina is excited to invite the congregation to our November 27th "Share a beloved recipe, share your heart" service. A service where we will be Recipe Sharing and cooking up some joy, good music and thankfulness at the UU! Gina is inviting all congregation members to please share a beloved or favorite "recipe" for the upcoming Nov 27 service, even if it's only because it's your favorite dish to eat! It can be sweet or savory or both. Gina's family of origin is of Spanish/Cuban and Irish heritage. Growing up in a family of seven there were many traditional Cuban dishes gracing the table. Her abuelita, aka Nana, made the absolute BEST food. It was always a celebration when Nana came to town with her arroz con pollo, picadillo and morro. Every St Patty's day there was homemade Irish soda bread, ham and cabbage, and we made the sweet "Irish potatoes" (from our Philadelphia side!).
---
Tune in remotely by visiting our Facebook page for Livestream of this service.