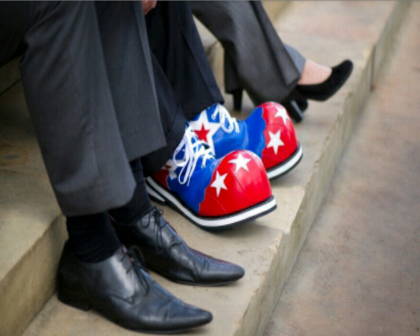 "What?!? Are You Crazy Or What?"
Lay speaker Richard Grzywinski
Aristotle reportedly observed that "no great mind has ever existed without a touch of madness." Do our observations of the behavior of others as being "different" or "abnormal" too easily morph into judgments on their sanity, and perhaps further into hate or distrust? As Henry David Thoreau advised "If a man does not keep pace with his companions, perhaps it is because he hears a different drummer. Let him step to the music he hears, however measured or far away." So let's think about this and recall some of the great minds in the arts whose madness brought them notoriety and ask, should we culture a little bit of madness within ourselves?