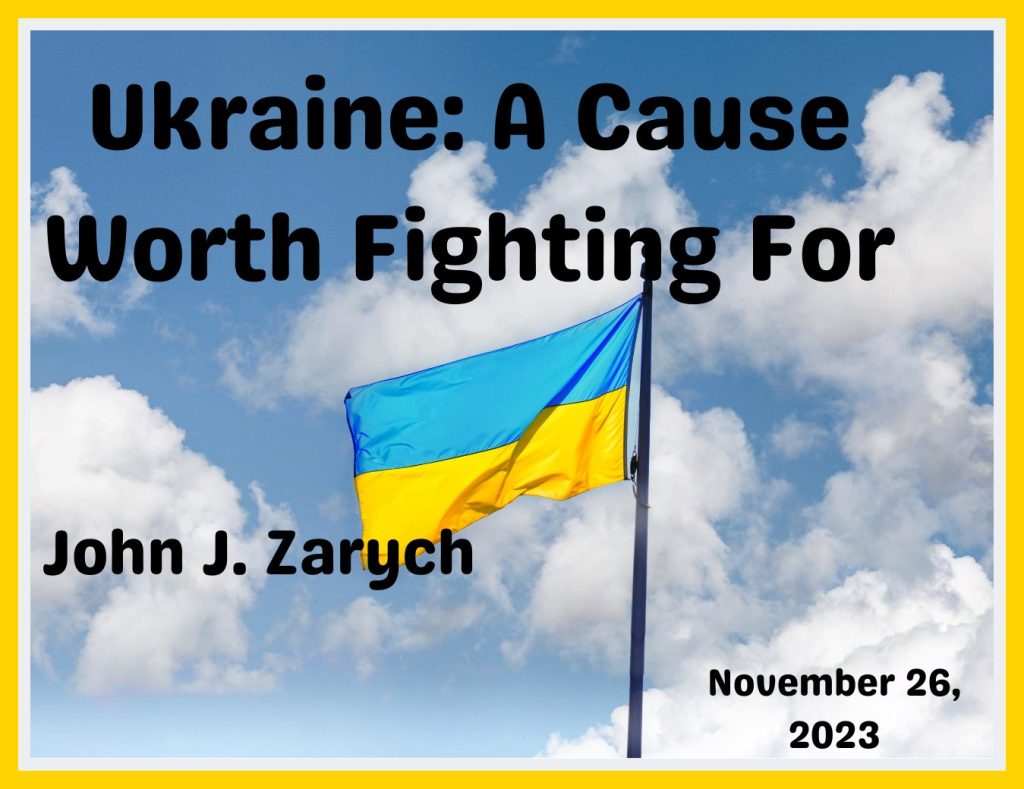 Sunday, November 26, 2023
Ukraine: A Cause Worth Fighting For
John J. Zarych
John Zarych will discuss his experience supporting Ukraine and provide insight into the world's response to Russia's criminal aggression.
Bio: John J. Zarych is a criminal defense attorney whose main office is located in Northfield, NJ. He is a cum laude graduate of University of Maryland School of Law, where he served as an editor of the Maryland Law Review. He honorably served in the US Army Reserve for six years, where he received the Outstanding Trainee Leader award for service as the Trainee Commander of a basic training company of 160 soldiers during wartime. He is a member of the Mainland Branch of the NAACP and has volunteered to represent and advise members targeted for arrest while peacefully protesting racial discrimination. He has volunteered on the Ukraine/Poland border assisting some of the millions of Ukrainian refugees, primarily women and children, escaping the Russian onslaught in the spring of 2022, and has done humanitarian work throughout eastern Ukraine. He personally provided humanitarian support to the Ukrainian Army at the Bakhmut battleground. He formed Ukraine Humanitarian Inc., a nonprofit 501c3 charitable corporation, which receives donations to support humanitarian work in Ukraine. He volunteered on the personal security detail for John McCain and his family during the 2000 and 2008 presidential campaigns. He maintained personal contact with Senator McCain until his death.
---
Tune in remotely by visiting our Facebook page for Livestream of this service.