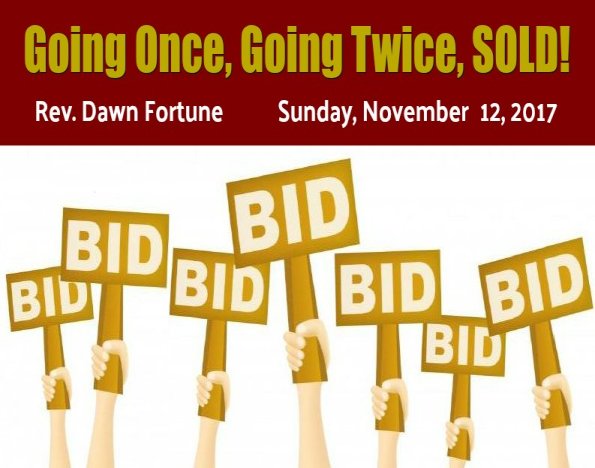 Sunday, November 12, 2017
Going Once, Going Twice, SOLD!
Rev. Dawn Fortune
The UUCSJS annual services auction will be held the night before this Sunday's worship service. How much we value a thing is often directly related to how much we are willing to spend for it. Join us as we take a look at what we value and the complex ways we express that appreciation.