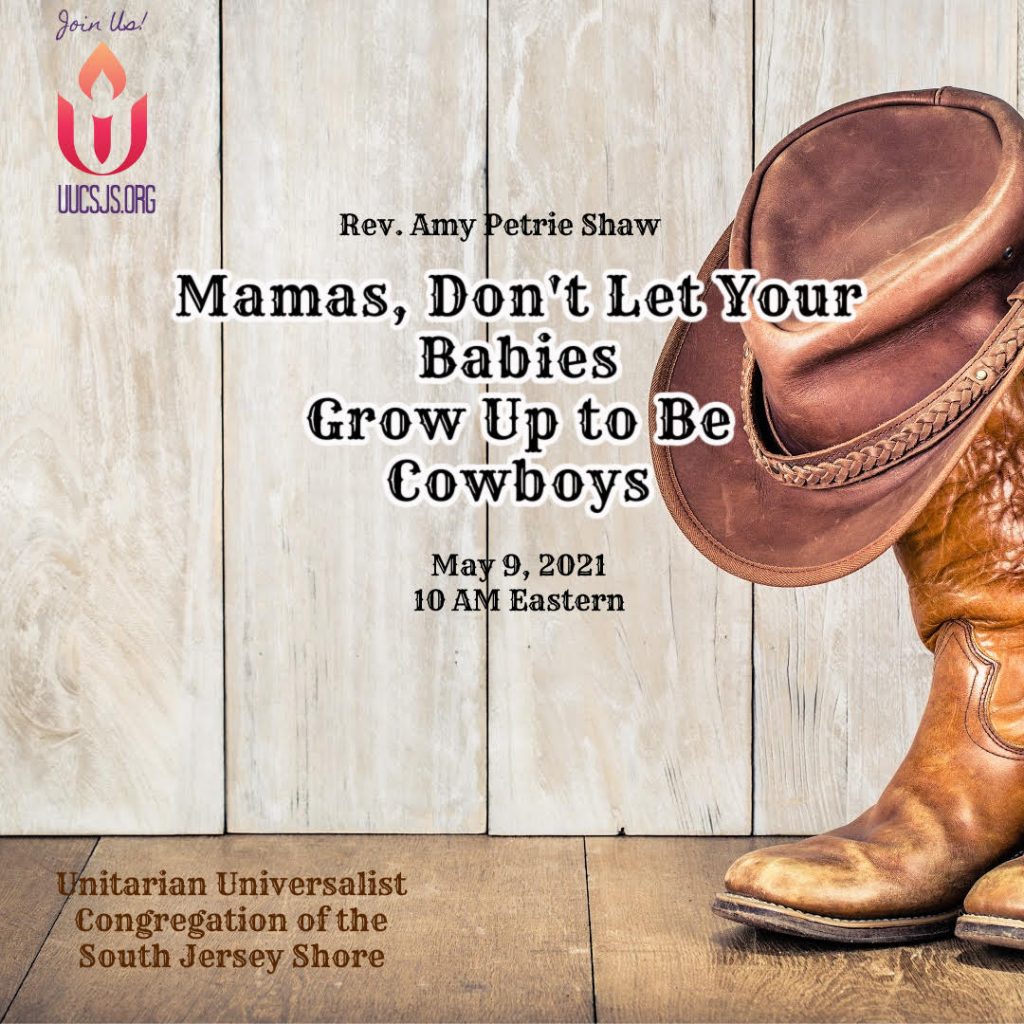 Sunday, May 9, 2021
Mamas, Don't Let Your Babies Grow Up to Be Cowboys
Guest minister Rev. Amy Petrie Shaw
Mothers help to shape the lives of their children. For good and bad, it's a role that never ends. We recognize today all those who share the responsibility for shaping another human life.
---
To Join ZOOM Meeting ON COMPUTER:
Go to Zoom link
(Meeting ID: 224 677 6604)
To Join ZOOM Meeting BY PHONE (you do NOT need to have a Zoom account or app):
Dial:
1-929-436-2866 and wait for the prompt. Then dial 224-677-6604#
When prompted, enter password 306591