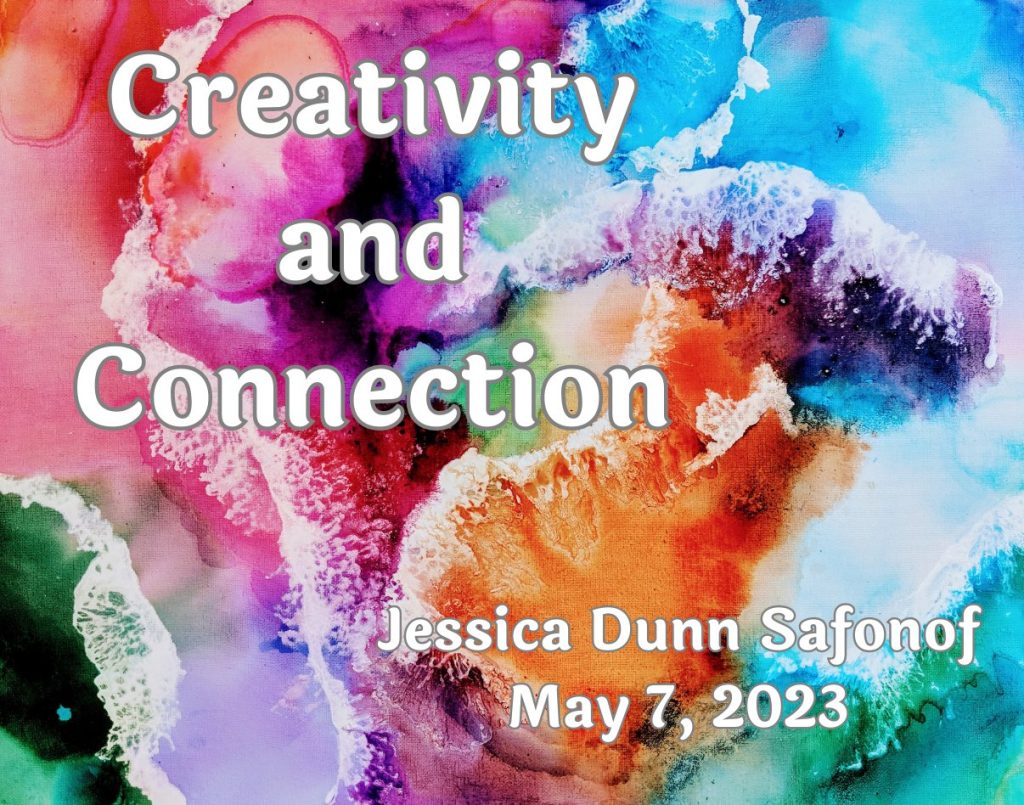 Sunday, May 7, 2023
Creativity and Connection
All-Ages Service
"The problems of the world cannot possibly be solved by skeptics or cynics whose horizons are limited by the obvious realities. We need those who can dream of things that never were." (John Keats) Bring your doubts, your worries, and your insecurities to this all-ages makerspace service. Creativity can be difficult when done alone and the world's problems look so big. The secret to creative self-expression? Staying connected to each other! So join us for a service of problem-solving, creativity, and community building.
Bio: Jessica Dunn-Safonof has been a member of UUCSJS for 10 years and has served our congregation in many ways, including as an RE volunteer, RE Committee Chair, and as Secretary of the Board. She worked as a mental health case manager in children's residential treatment facilities before leaving that field to homeschool her children. She has been the Director of Religious Education at UUCSJS since 2018.
---
Tune in remotely by visiting our Facebook page for Livestream of this service.