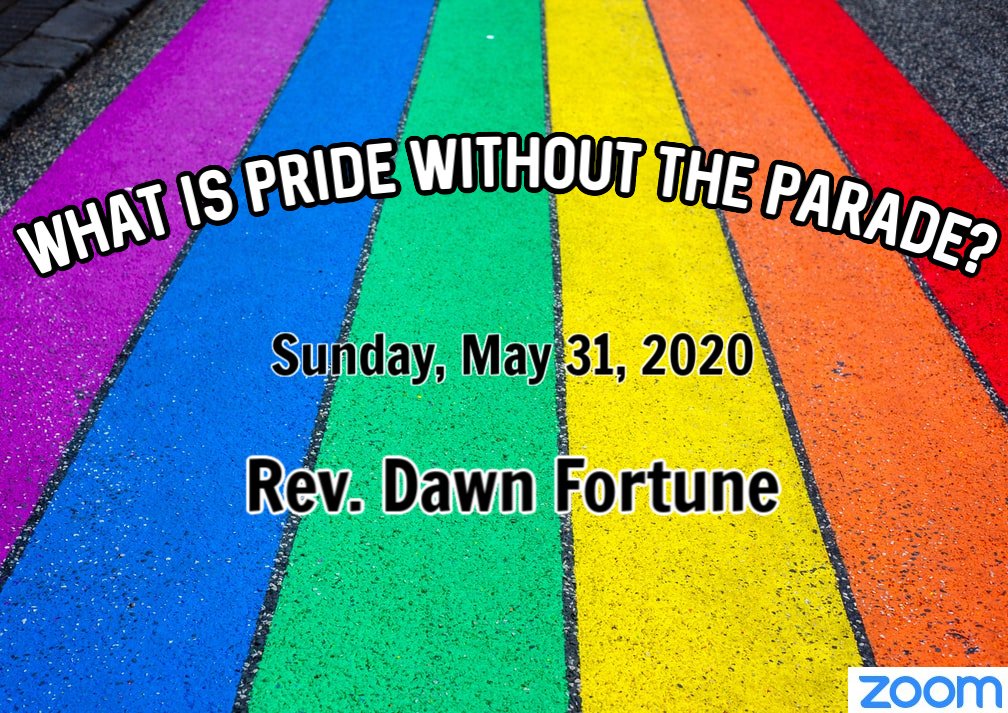 Sunday, May 31, 2020
What is Pride Without the Parade?
Rev. Dawn Fortune
It has been 51 years since the Stonewall uprising in New York City that is celebrated as the beginning of what is now the LGBTQ rights movement. Since that first summer of police riots, the anniversary has been commemorated not with riots but with joyful parades that celebrated queer culture. Because of the Coronavirus, there will be no pride parades this year. How do we mark this important anniversary without balloons, glitter and rainbow flags? Join us as we consider what it means to celebrate without a party.
---
To Join ZOOM Meeting ON COMPUTER:
Go to Zoom link
(Meeting ID: 224 677 6604)
To Join ZOOM Meeting BY PHONE (you do NOT need to have a Zoom account or app):
Dial:
1-929-436-2866 and wait for the prompt. Then dial 224-677-6604#
When prompted, enter password 306591