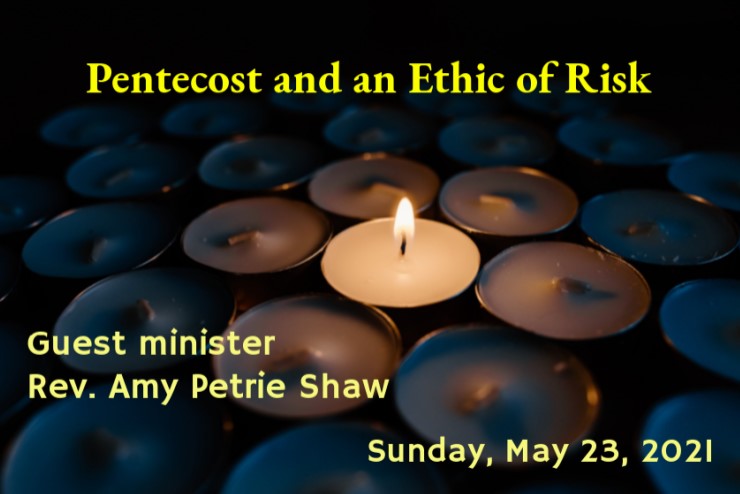 Sunday, May 23, 2021
Pentecost and an Ethic of Risk
Guest minister Rev Amy Petrie Shaw
As Unitarian Universalists we are not often crowned with holy fire and sent out into the world. Or maybe we are.
Join Rev. Amy Shaw in a service which examines the fire that sends us into the world, and the ethic which fuels it.
---
To Join ZOOM Meeting ON COMPUTER:
Go to Zoom link
(Meeting ID: 224 677 6604)
To Join ZOOM Meeting BY PHONE (you do NOT need to have a Zoom account or app):
Dial:
1-929-436-2866 and wait for the prompt. Then dial 224-677-6604#
When prompted, enter password 306591