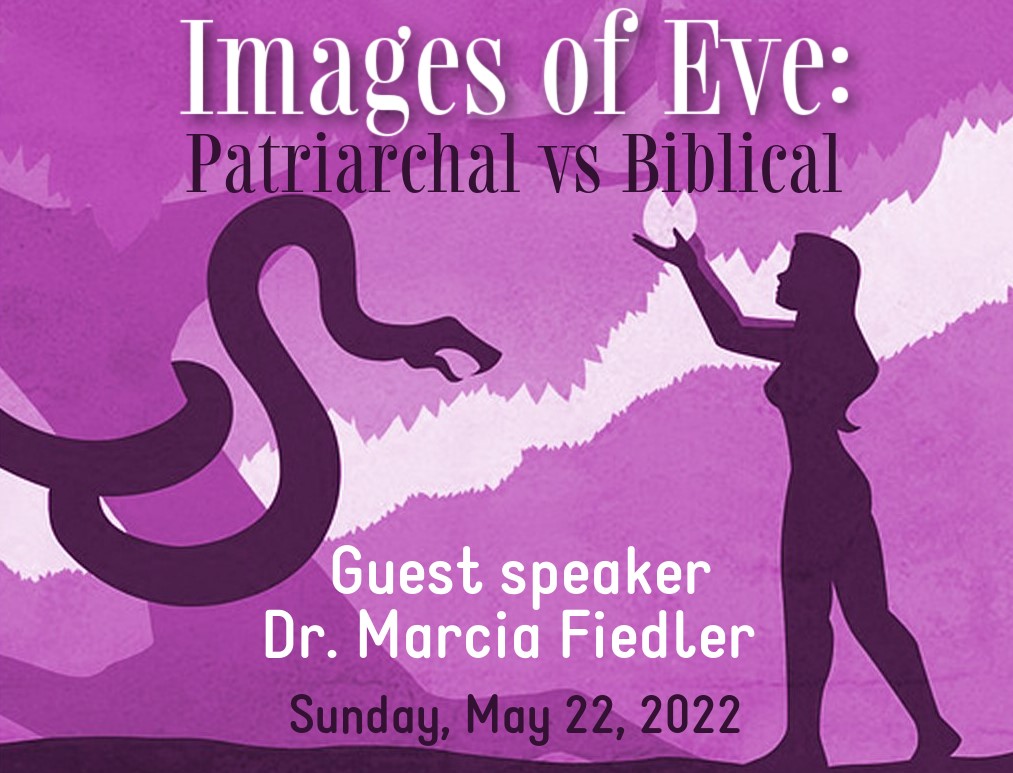 Sunday, May 22, 2022
Images of Eve: Patriarchal vs Biblical
Guest speaker Dr. Marcia Fiedler
What they want us to "hear" (Midrash – Rabbinical/Religious/Patriarchal Commentary); what they want us to "see" (various English translations – what is added, what is missing); what they want us to "think" as a result of what we hear and read. Listen to the literal translations from the original Hebrew Biblical Text. Come to your own conclusion.
---
Tune in remotely by visiting our Facebook page for Livestream of this service.