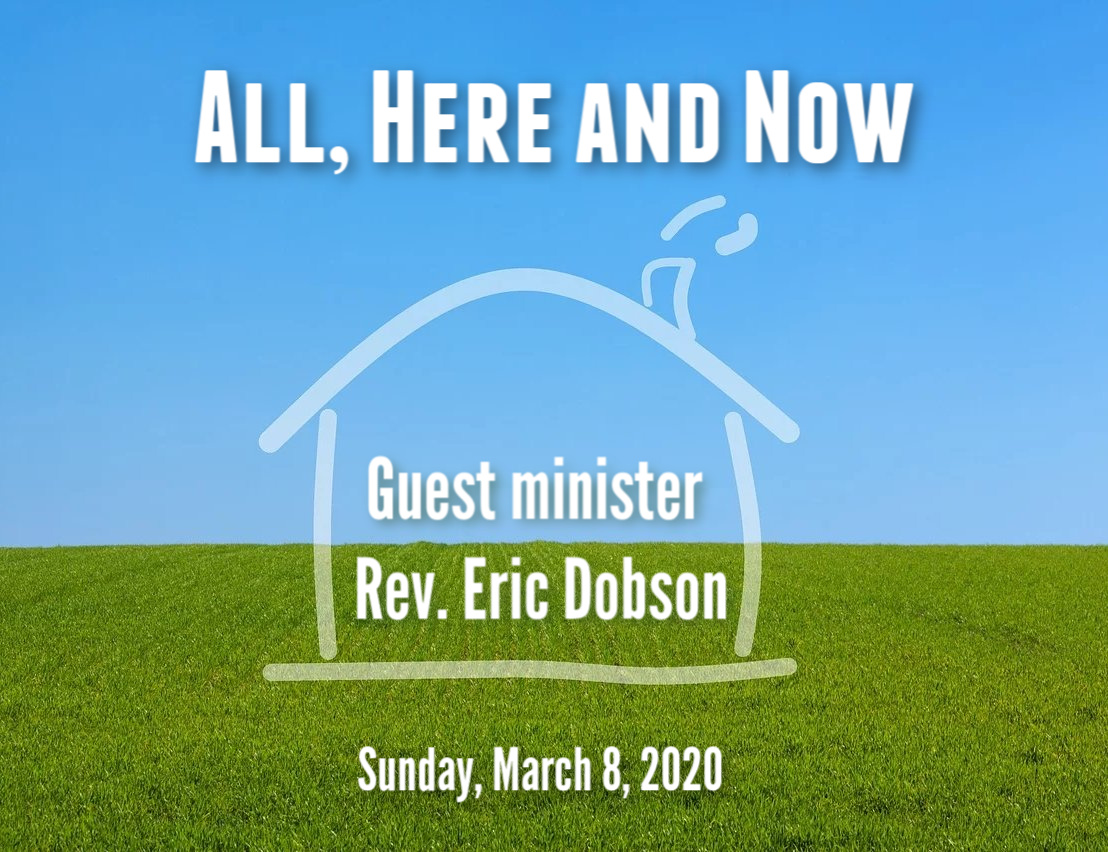 Sunday, March 8, 2020
All, Here and Now
Guest minister Rev. Eric Dobson
As Director of Community Engagement for Fair Share Housing Center, Rev. Eric Dobson's mission is to end discriminatory or exclusionary housing patterns which have deprived the poor, particularly those presently living in inner cities, of the opportunity to reside in an environment which offers safe, decent, and sanitary housing near employment and educational opportunities.