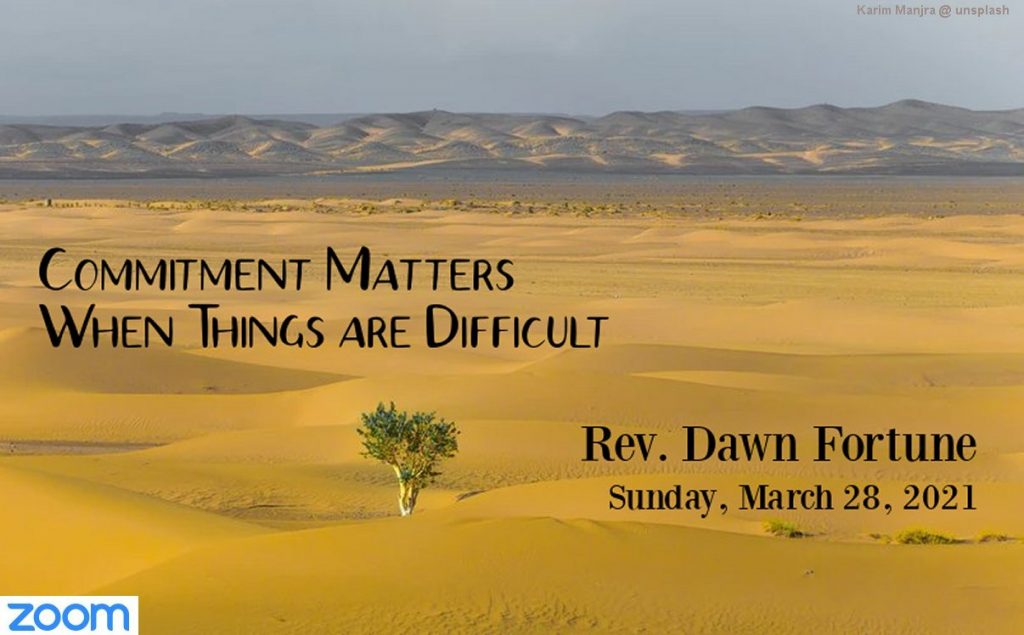 Sunday, March 28, 2021
Commitment Matters When Things are Difficult
Rev. Dawn Fortune
Palm Sunday in the Christian calendar is when Jesus of Nazareth is said to have entered Jerusalem, knowing of his impending arrest and death. Committed to his role in the legend, as laid forth by the prophets before him, he went forward anyway, knowing what he faced. We are not asked to sacrifice at such a level, but commitment does require some willingness to give of ourselves. How much can we give? How brave might we be in the face of big challenges?
---
To Join ZOOM Meeting ON COMPUTER:
Go to Zoom link
(Meeting ID: 224 677 6604)
To Join ZOOM Meeting BY PHONE (you do NOT need to have a Zoom account or app):
Dial:
1-929-436-2866 and wait for the prompt. Then dial 224-677-6604#
When prompted, enter password 306591