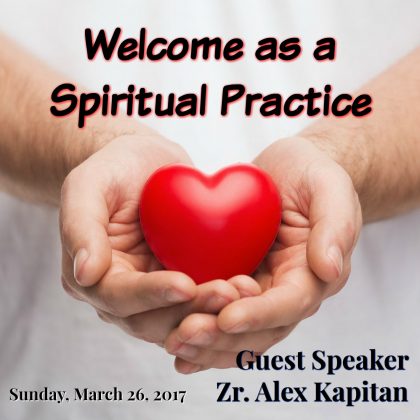 Welcome as a Spiritual Practice
Guest Speaker Zr. Alex Kapitan
Think you know what it means to be a Welcoming Congregation? Think again! Guest speaker Zr. Alex Kapitan, former manager of the Welcoming Congregation Program for the UUA, will deliver a sermon in honor of the National Weekend of Prayer for Transgender Justice that will push us to take our welcome to the next level. In today's political climate, it is more vital than ever for us to work to create safety, inclusion, and justice for people of all genders and sexualities – both inside and outside our congregational walls.
A workshop on transgender identity, inclusion, and justice will follow the service.