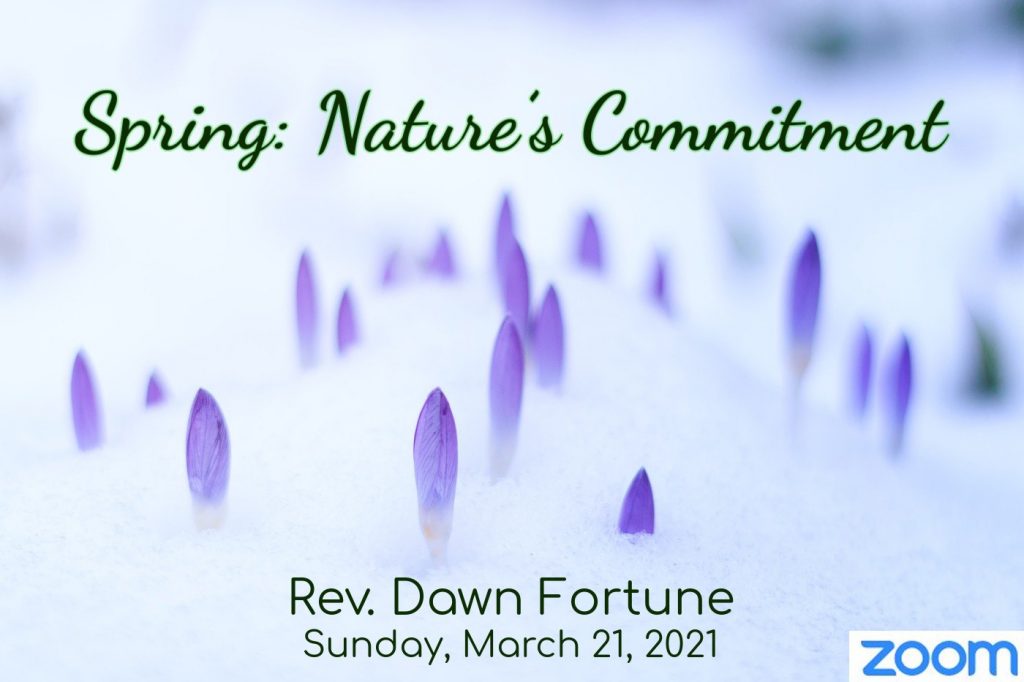 Sunday, March 21, 2021
Spring: Nature's Commitment
Rev. Dawn Fortune
The spring equinox marks the changing of the seasons, the time between the depths of winter and the height of summer. Nature offers us so many ways to celebrate and observe the turning of the wheel of time. With this new season, what might we commit to?
---
To Join ZOOM Meeting ON COMPUTER:
Go to Zoom link
(Meeting ID: 224 677 6604)
To Join ZOOM Meeting BY PHONE (you do NOT need to have a Zoom account or app):
Dial:
1-929-436-2866 and wait for the prompt. Then dial 224-677-6604#
When prompted, enter password 306591