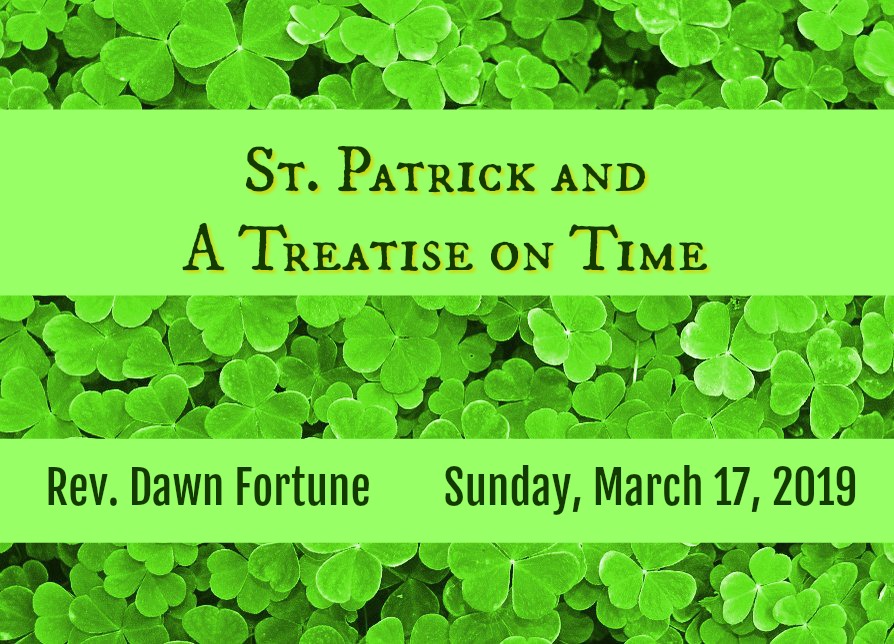 St. Patrick and A Treatise on Time
Rev. Dawn Fortune
Saint Patrick, like so many of the saints, has a story that is not all glory and grace. It is muddy and murky, and has some parts that are decidedly unholy.
Each of us travels this earth for a limited amount of time. How will we spend that time, and on what? Time is one of the resources we cannot stockpile, so let's consider how will we spend it, The first of two volunteer fairs happens after worship. Join us!