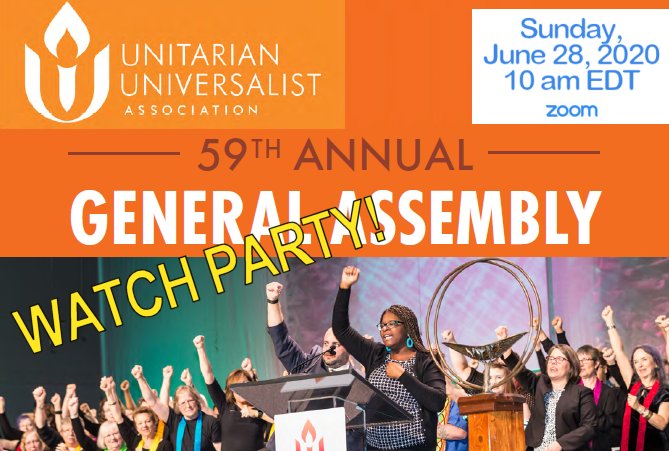 Note: We will start at 9:45 for pre-service Coffee Quarter-Hour!
Sunday, June 28, 2020
General Assembly Worship Watch Party
Today is the day our annual convention wraps up. Sunday morning worship of GA is traditionally live-streamed from the convention center, and this year there will still be a live-stream, but from an entirely online program. Instead of holding our regular worship service, we invite everyone, members and friends and visitors alike, to join in watching the live stream of GA worship. The link will be posted on the uucsjs website and on all our social media platforms.
Order of Service below.
---
To Join ZOOM Meeting ON COMPUTER:
Go to Zoom link
(Meeting ID: 224 677 6604)
To Join ZOOM Meeting BY PHONE (you do NOT need to have a Zoom account or app):
Dial:
1-929-436-2866 and wait for the prompt. Then dial 224-677-6604#
When prompted, enter password 306591
---
General Assembly Order of Service – June 28, 2020 10 am EDT (click for PDF)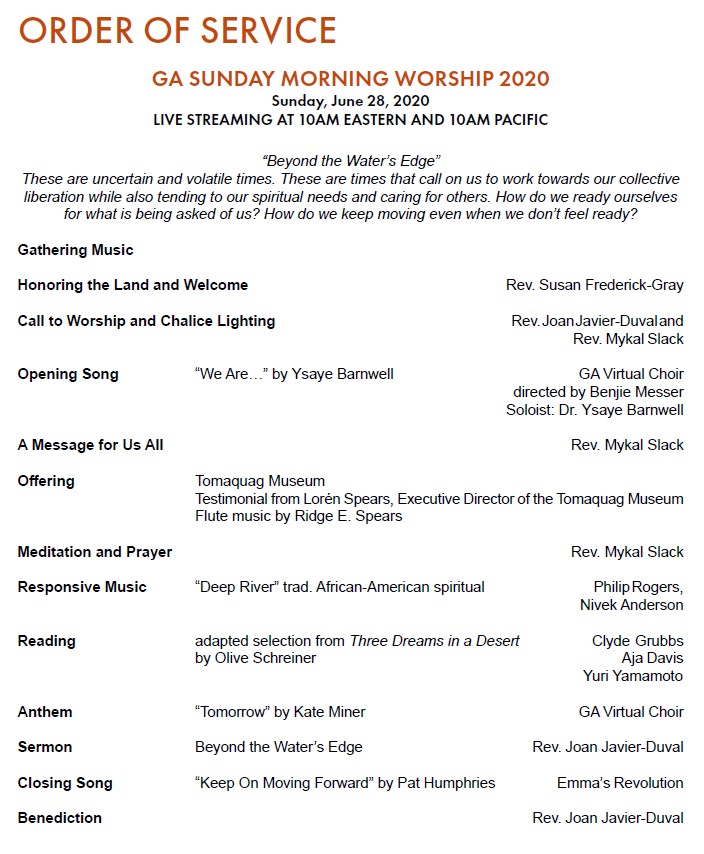 ---