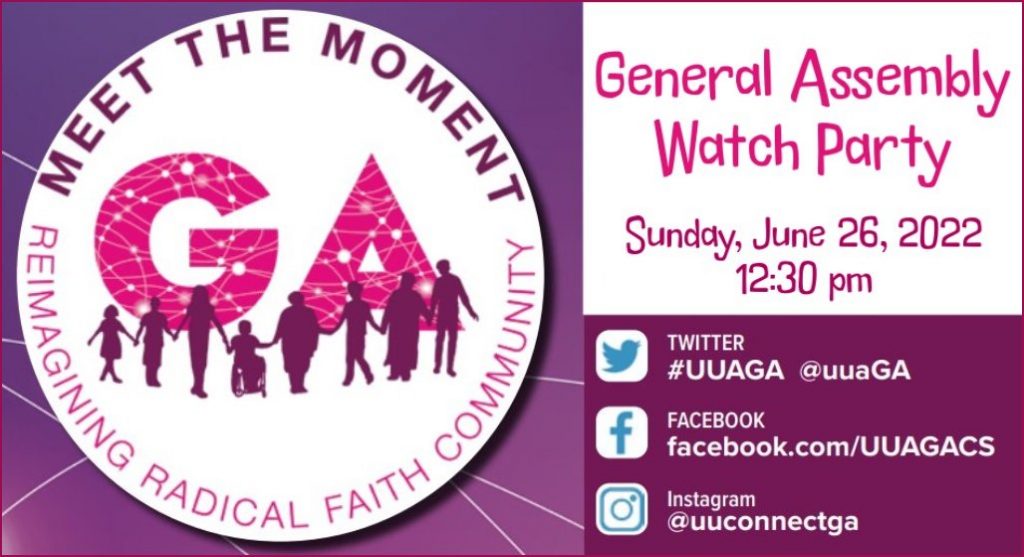 Sunday, June 26, 2022
General Assembly Watch Party
NOTE! 12:30 pm EDT
2022 General Assembly broadcast from Portland, Oregon.
Join us as we watch a portion of this year's General Assembly, or for free from home.
NOTE! This will be at 12:30 pm, not at our usual 10am.
---
NOTE: For this viewing event, there will be no simultaneous livestream to Facebook.