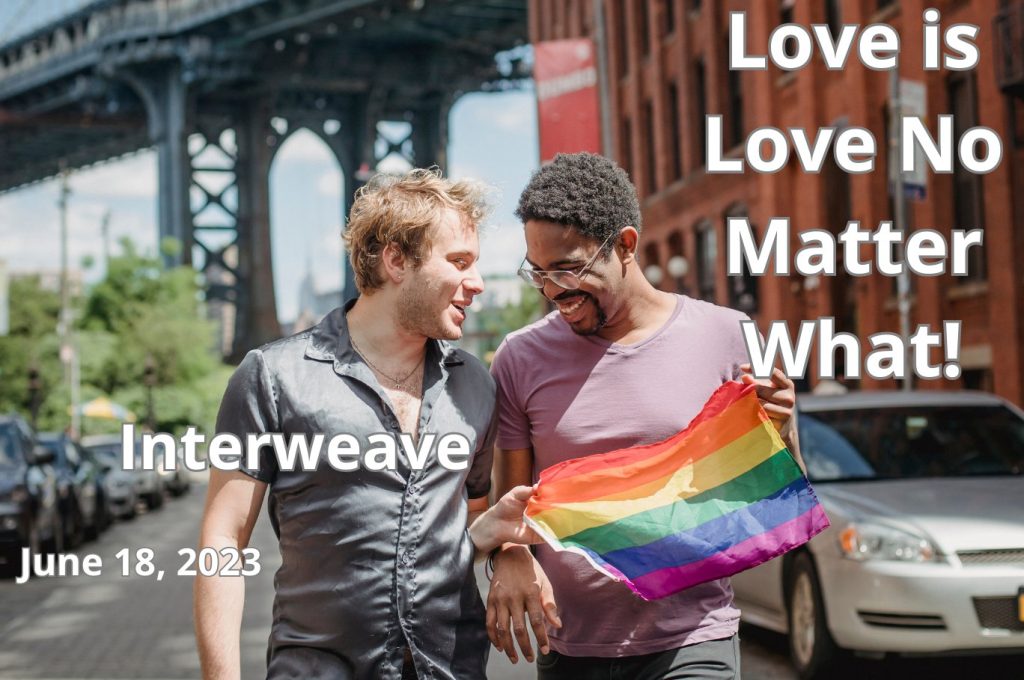 Sunday, June 18, 2023
Love is Love No Matter What
Interweave
Interweave will give insights into the LGBTQIA world. Part educational, informative and also entertaining. Here it from the people who have interacted with all the letters (the letters will be defined and explained) which adds diversity to all our lives. The music will be great!
Bio: Interweave is an organization dedicated to ending oppression based on sexual orientation or gender identity.
---
Tune in remotely by visiting our Facebook page for Livestream of this service.