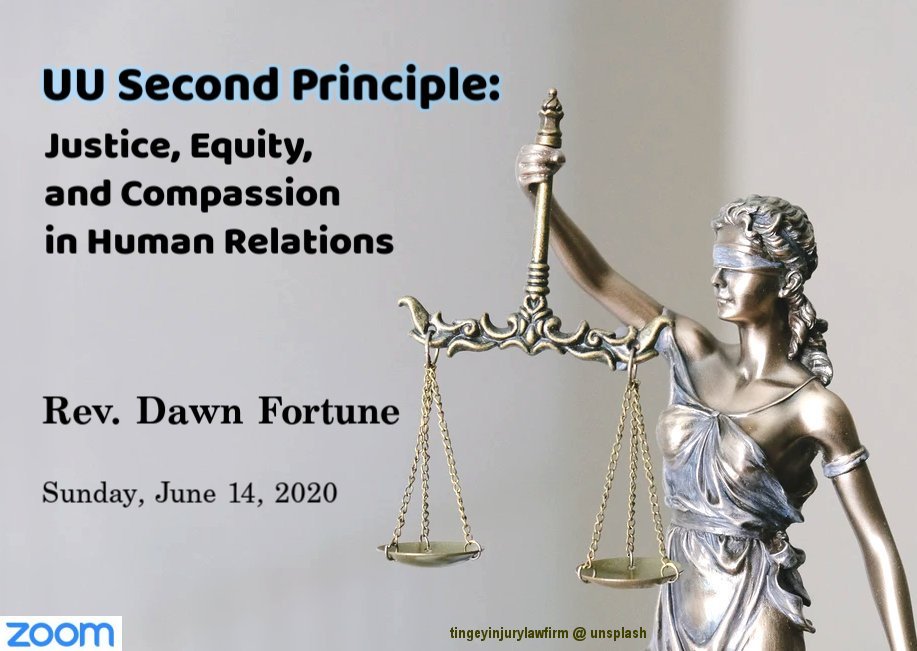 Sunday, June 14, 2020
UU Second Principle: Justice, Equity, and Compassion in Human Relations
Rev. Dawn Fortune
Our denomination commits itself to upholding and promoting justice, equity,and compassion in human relations, but how do we do that in real life? And how do we do it now during a pandemic? Join us as we explore this rich concept.
---
To Join ZOOM Meeting ON COMPUTER:
Go to Zoom link
(Meeting ID: 224 677 6604)
To Join ZOOM Meeting BY PHONE (you do NOT need to have a Zoom account or app):
Dial:
1-929-436-2866 and wait for the prompt. Then dial 224-677-6604#
When prompted, enter password 306591