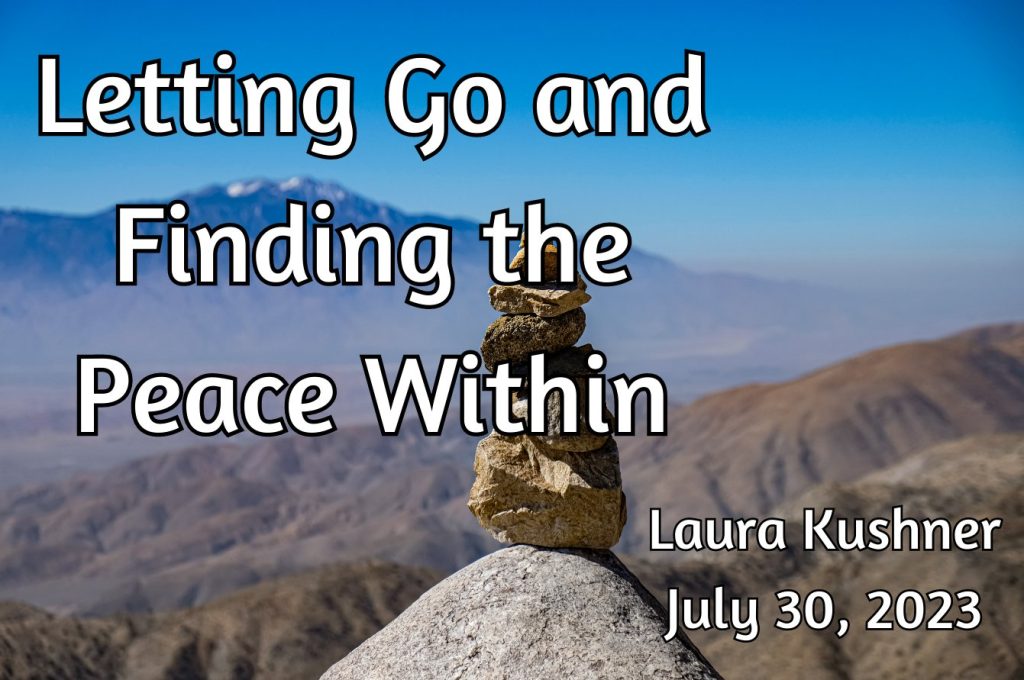 Sunday, July 30, 2023
Letting Go and Finding the Peace Within
Laura Kushner
Releasing negative emotions that hold you back will bring you inner peace.
Bio: Laura Kushner is a recent graduate of Drew Theological School where she earned her Masters of Divinity, with a focus on Social Justice Advocacy. She is a long time member of UU Montclair. Before seminary she wore many hats in her congregational life and found the work quite fulfilling. For the better part of the past 30 years she has taught at the same nursery school, which is also the school she attended as a child.
Although she has some more work to do before applying for ordination, Laura is looking forward to having more time to spend in her garden and doing more physical activities. At the beginning of September she will participate in her first triathlon in 11 years.
---
Tune in remotely by visiting our Facebook page for Livestream of this service.