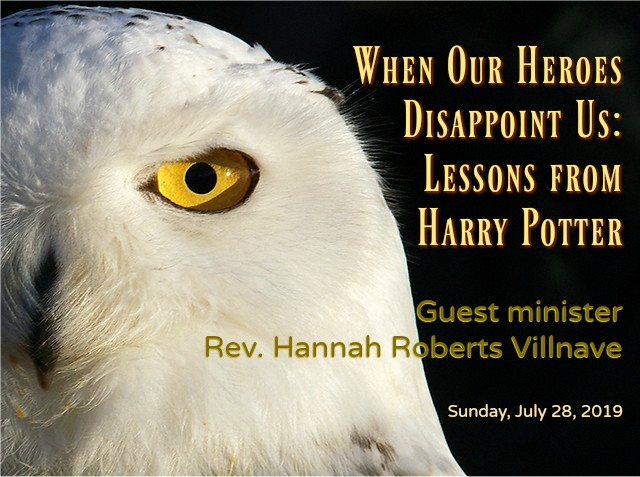 When Our Heroes Disappoint Us: Lessons from Harry Potter
Guest minister Rev. Hannah Roberts Villnave
Have you ever been disappointed in a hero of yours? Or discovered that a person you admire has all kinds of problematic viewpoints? Join us this Sunday as we explore what the Harry Potter series can teach us about dealing with disappointing heroes.