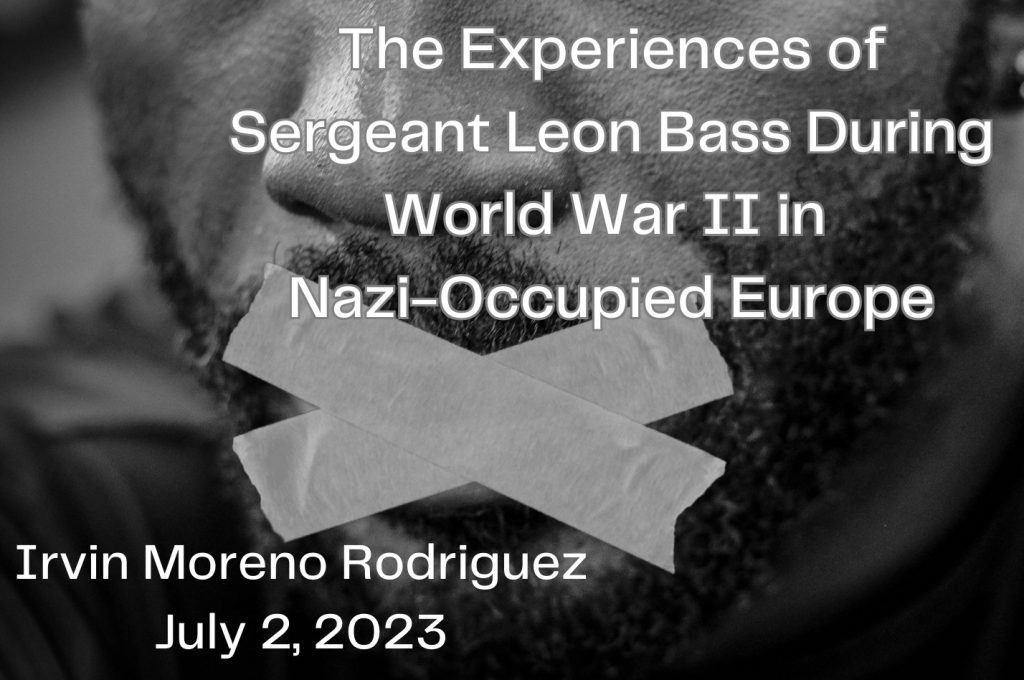 Sunday, July 2, 2023
The Experiences of Sergeant Leon Bass During World War II in Nazi-Occupied Europe
Irvin Moreno Rodriguez
The presentation will focus on the life story of Dr. Leon Bass. Dr. Leon Bass joined the U.S. Army during World War II and was a liberator of the Buchenwald concentration camp. As an 18 year old African American soldier, he encountered the brutal realities of racism in the United States Armed Forces. Decades later, Dr. Bass used his experiences to teach high school students about the consequences of racism.
---
Tune in remotely by visiting our Facebook page for Livestream of this service.