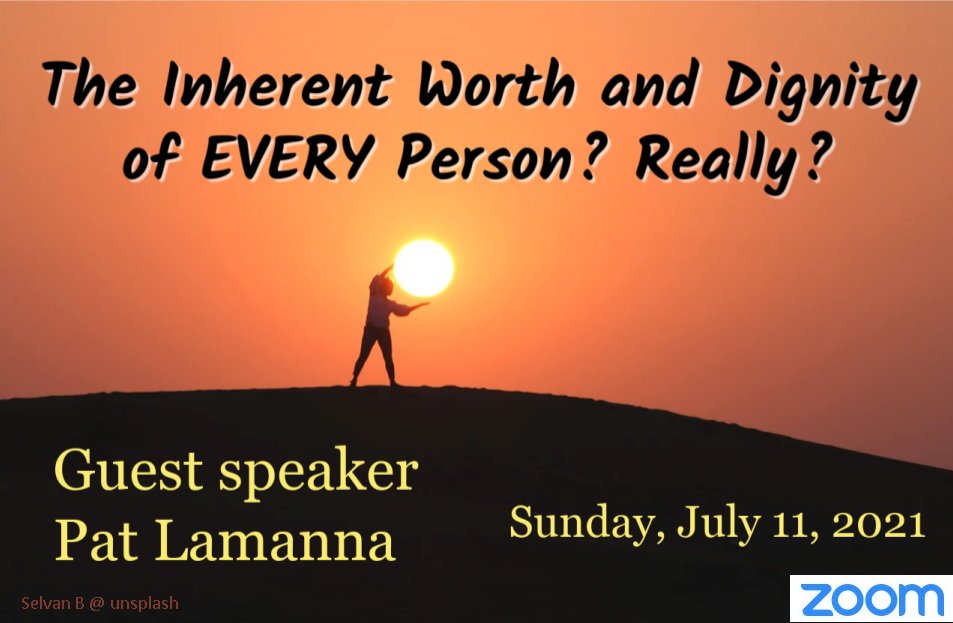 Sunday, July 11, 2021
The Inherent Worth and Dignity of EVERY Person? Really?
Guest speaker Pat Lamanna
Turns out, it's easier to affirm the inherent worth and dignity of some people than others. Pat explores what it means to affirm every person's inherent worth and dignity. No exceptions. You may be surprised to learn that she found a bunch of songs to share with you that express that sentiment better than mere words can.
---
To Join ZOOM Meeting ON COMPUTER:
Go to Zoom link
(Meeting ID: 224 677 6604)
To Join ZOOM Meeting BY PHONE (you do NOT need to have a Zoom account or app):
Dial:
1-929-436-2866 and wait for the prompt. Then dial 224-677-6604#
When prompted, enter password 306591