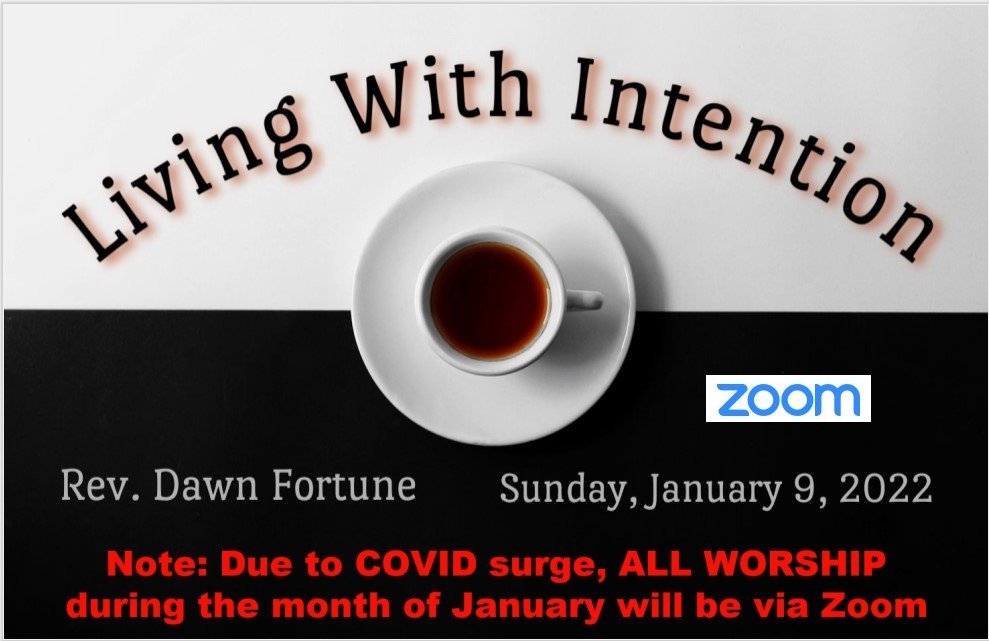 Sunday, January 9, 2022
Living With Intention
Rev Dawn Fortune and Jessica Dunn-Safonof
What will 2022 hold for us? As individuals and as a community, what would we like to set for an intention for the coming year? What might we like to leave behind from 2021? Join us for this all-ages ritual of renewal.
---
To Join ZOOM Meeting ON COMPUTER:
Go to Zoom link
(Meeting ID: 224 677 6604)
To Join ZOOM Meeting BY PHONE (you do NOT need to have a Zoom account or app):
Dial:
1-929-436-2866 and wait for the prompt. Then dial 224-677-6604#
When prompted, enter password 306591