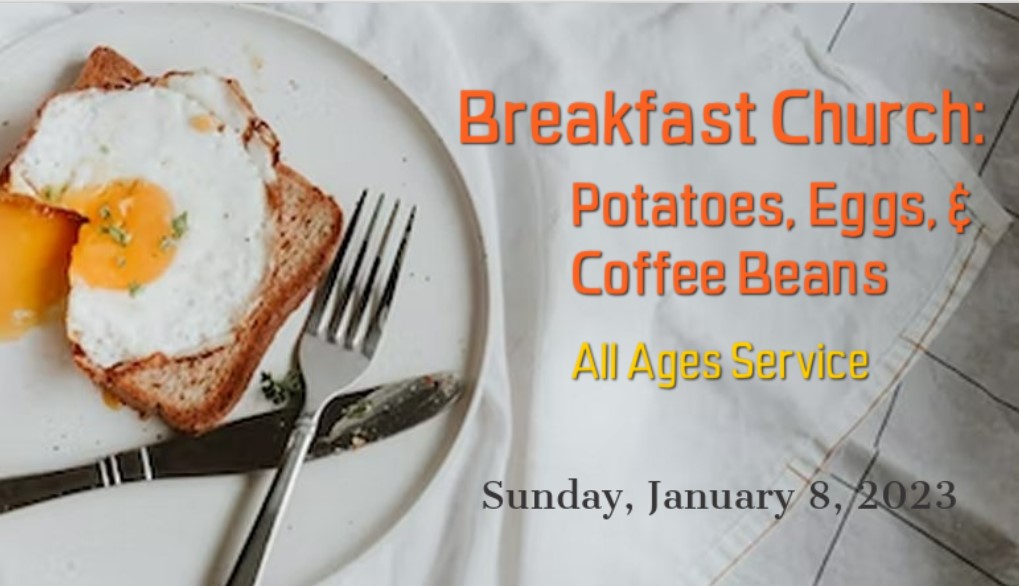 Sunday, January 8, 2023
Breakfast Church: Potatoes, Eggs, & Coffee Beans
All Ages Service
In life, things happen around us and things happen to us. Finding your center during these experiences means understanding your choices about how you react and what you make of it. Will you learn, adapt, and choose to make the best of each experience?
Join us for this all ages service when we will gather together around one of the oldest and most important places of human connection – the table. Breakfast Church will include eating together as a central element, alongside music, stories, and learning how to find your center.
Bio: Jessica Dunn-Safonof has been a member of UUCSJS for 10 years and has served our congregation in many ways, including as an RE volunteer, RE Committee Chair, and as Secretary of the Board. She worked as a mental health case manager and behavior analyst in children's residential treatment and mental health care facilities before leaving that field to homeschool her children. She has been the Director of Religious Education at UUCSJS since 2018.
---
Tune in remotely by visiting our Facebook page for Livestream of this service.