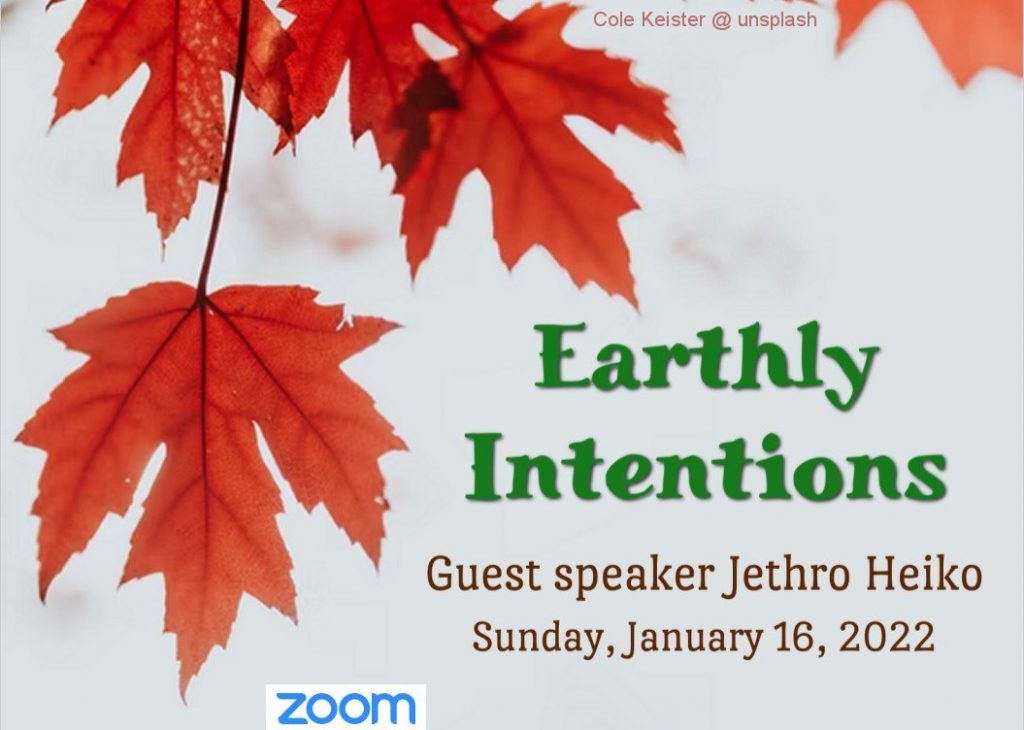 Sunday, January 16, 2022
Earthly Intentions
Guest speaker Jethro Heiko
The annual ritual of turning sap from maple trees into rich, sweet, maple syrup goes back centuries. Through a special grant program at Stockton University, today's guest speaker, Jethro Heiko, is able to bring that connection with nature to the public in very real ways. Join us to learn about how sustainable practices, done with intention, deepen our connections with each other and the earth.
---
To Join ZOOM Meeting ON COMPUTER:
Go to Zoom link
(Meeting ID: 224 677 6604)
To Join ZOOM Meeting BY PHONE (you do NOT need to have a Zoom account or app):
Dial:
1-929-436-2866 and wait for the prompt. Then dial 224-677-6604#
When prompted, enter password 306591