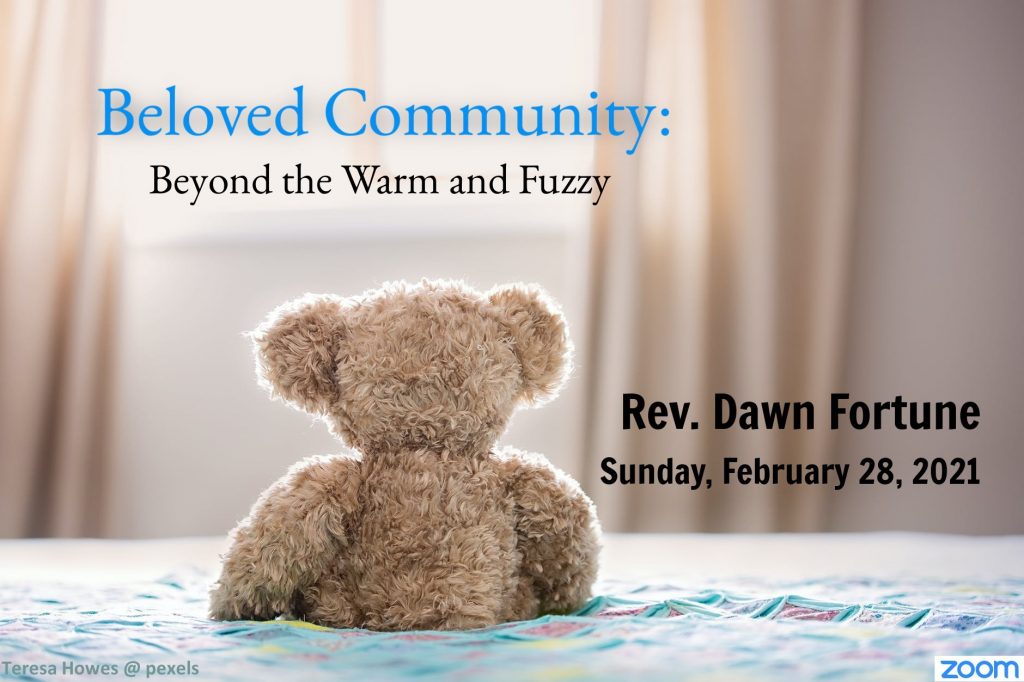 Sunday, February 28, 2021
Beloved Community: Beyond the Warm and Fuzzy
Rev. Dawn Fortune
We sometimes think of beloved community as a utopian ideal where diverse people live together in harmony, but that is a myth. Beloved community calls us to embrace discomfort, to learn and grow in ways that stretch us beyond what we think we can bear, and to become stronger as a result of our efforts, both as individuals, and as the beloved community to which we aspire.
---
To Join ZOOM Meeting ON COMPUTER:
Go to Zoom link
(Meeting ID: 224 677 6604)
To Join ZOOM Meeting BY PHONE (you do NOT need to have a Zoom account or app):
Dial:
1-929-436-2866 and wait for the prompt. Then dial 224-677-6604#
When prompted, enter password 306591