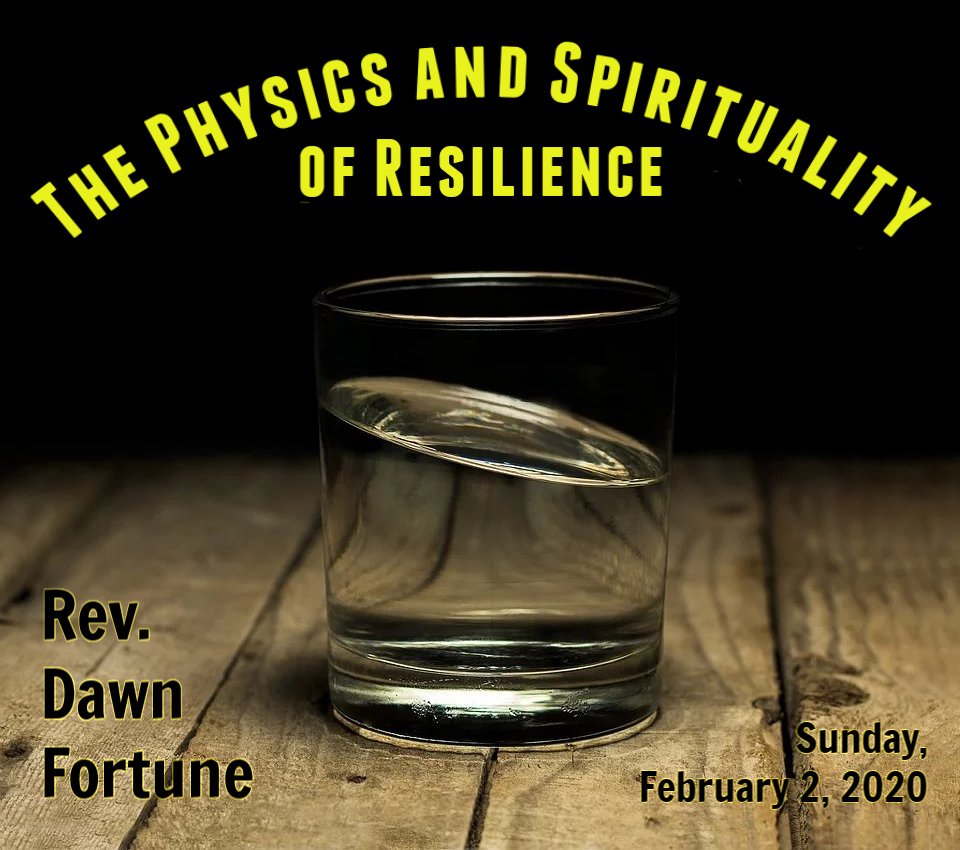 Sunday, February 2, 2020
The Physics and Spirituality of Resilience
Rev. Dawn Fortune
Resilience is defined by physicists as the ability of matter to absorb outside energy or pressure and return to its original state. Personal and spiritual resilience can be quite different. Join us as we explore our resilient spirits in a challenging world.