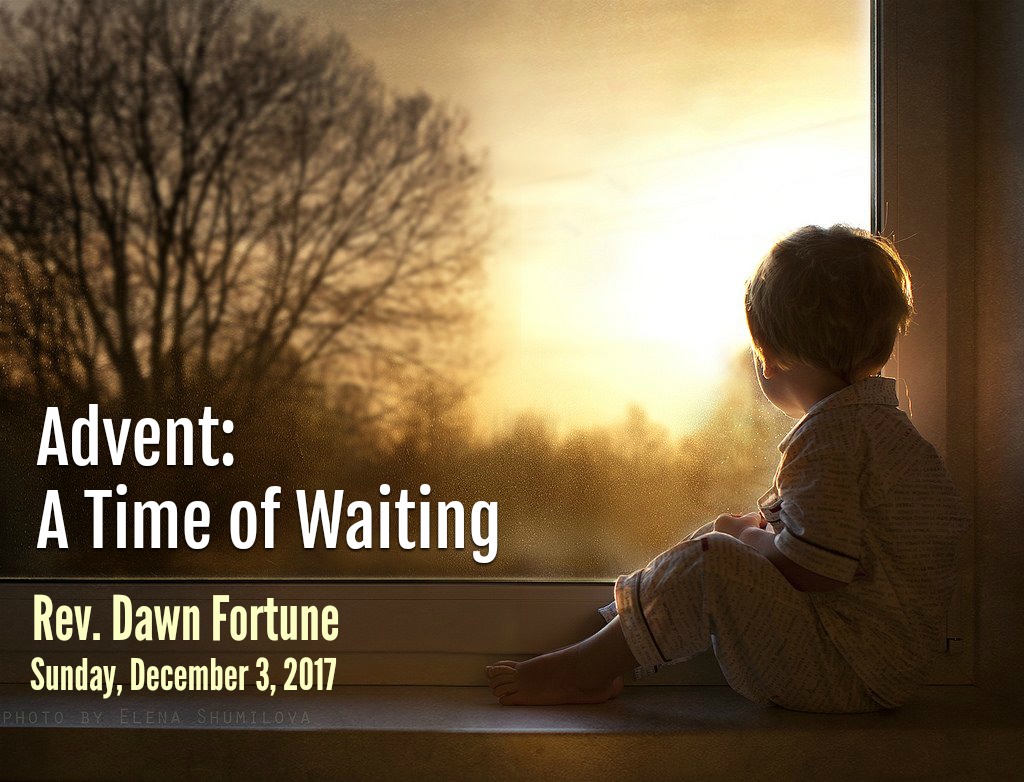 Sunday, December 3, 2017
Advent: A Time of Waiting
Rev. Dawn Fortune
We have entered into the season of waiting and anticipation. We wait for the first snowfall, we wait for the killing frost, we wait for the holidays, the sales, for each new milestone as we march toward the darkest days of the winter season. Advent is a time when Christians wait for the arrival of their savior, when Jews celebrate the miracle of lights, when earth-based faiths wait for the return of the sun. What are you waiting for during this time? Join us as we consider what it is that we wait (perhaps wish) for as we approach the end of the year.