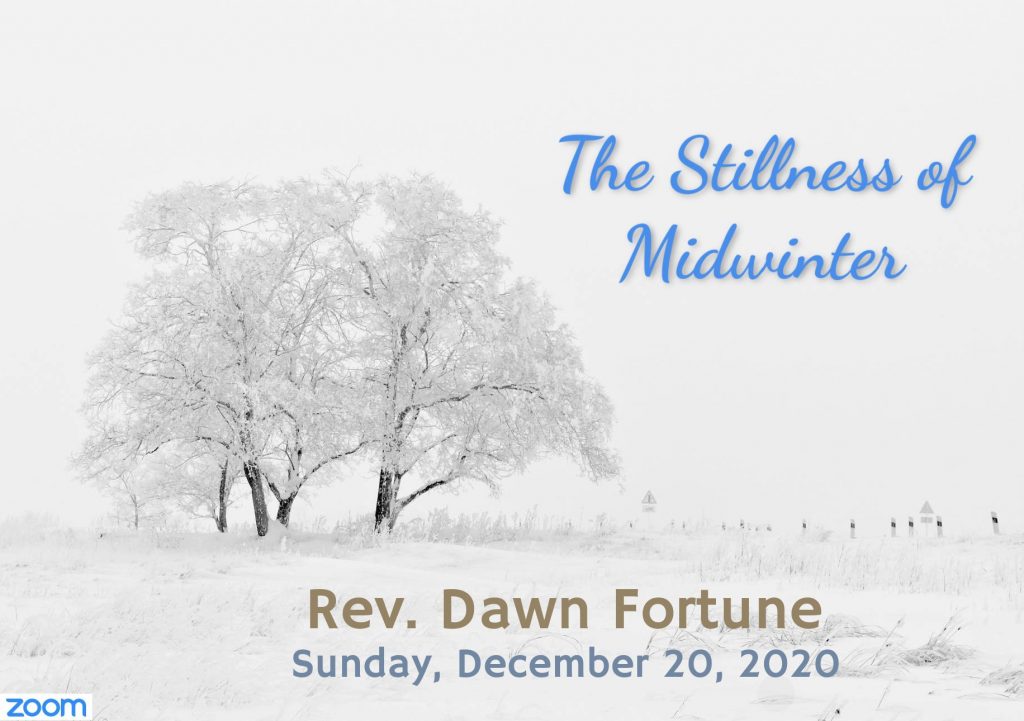 Sunday, December 20, 2020
The Stillness of Midwinter
Rev. Dawn Fortune
The holiness of midwinter is upon us. It is the fourth and final Sunday of Advent and the eve of the Winter Solstice. As the cold weather settles in, the reality of longer days gives us hope in this time of cold and quiet darkness. Join us for a contemplative consideration of the stillness found in this season so normally filled with bustle and busyness.
---
To Join ZOOM Meeting ON COMPUTER:
Go to Zoom link
(Meeting ID: 224 677 6604)
To Join ZOOM Meeting BY PHONE (you do NOT need to have a Zoom account or app):
Dial:
1-929-436-2866 and wait for the prompt. Then dial 224-677-6604#
When prompted, enter password 306591