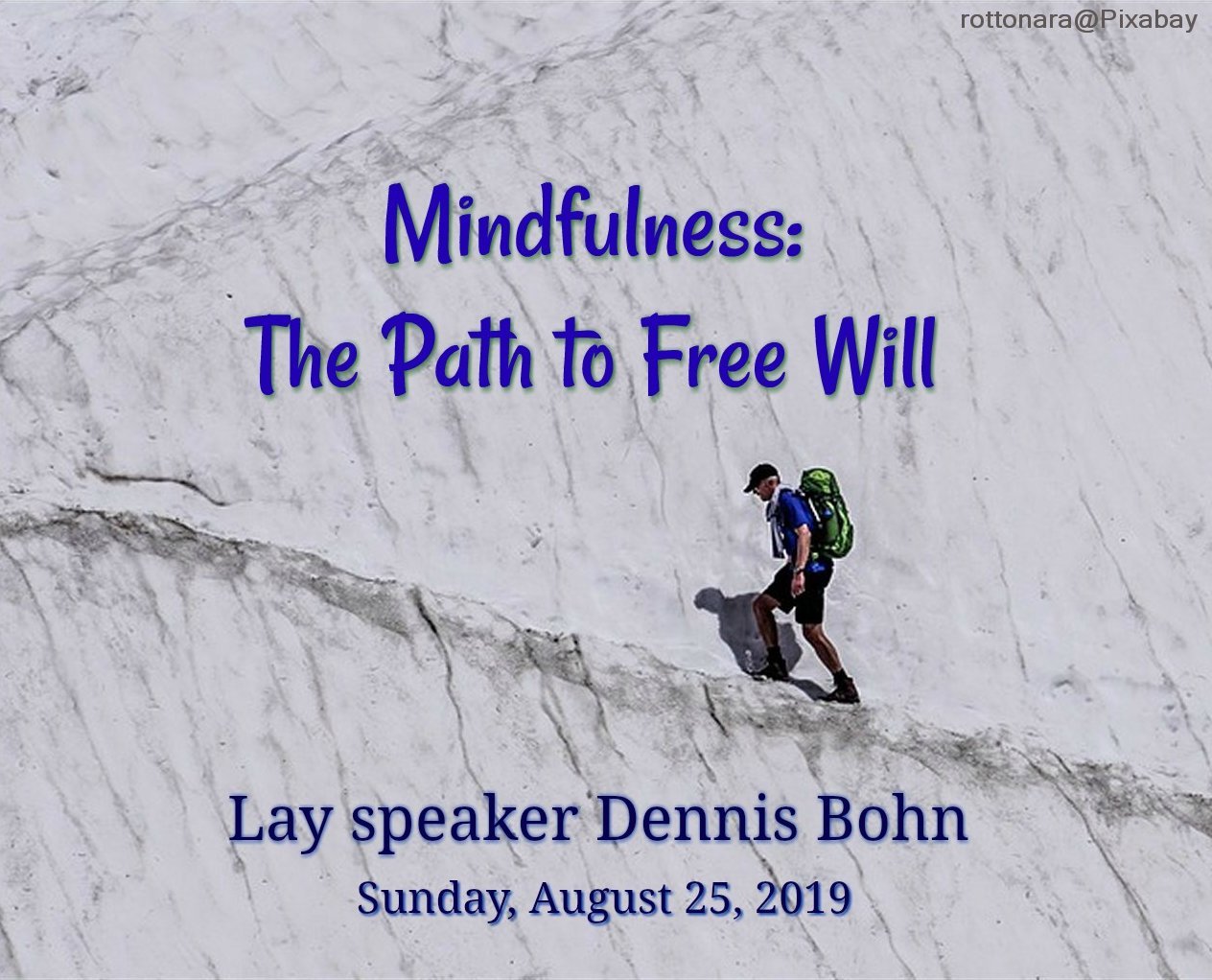 Mindfulness: The Path to Free Will
Lay speaker Dennis Bohn
Much of the time we go through life as automatons: our responses based on our ingrained conditioning. We act out of our evolutionary, cultural, ancestral, familial and childhood programming instead of what we would like to do. Mindfulness is one element of the Buddha's path. We'll explore using appropriate mindfulness to gain some spaciousness and freedom in our lives.