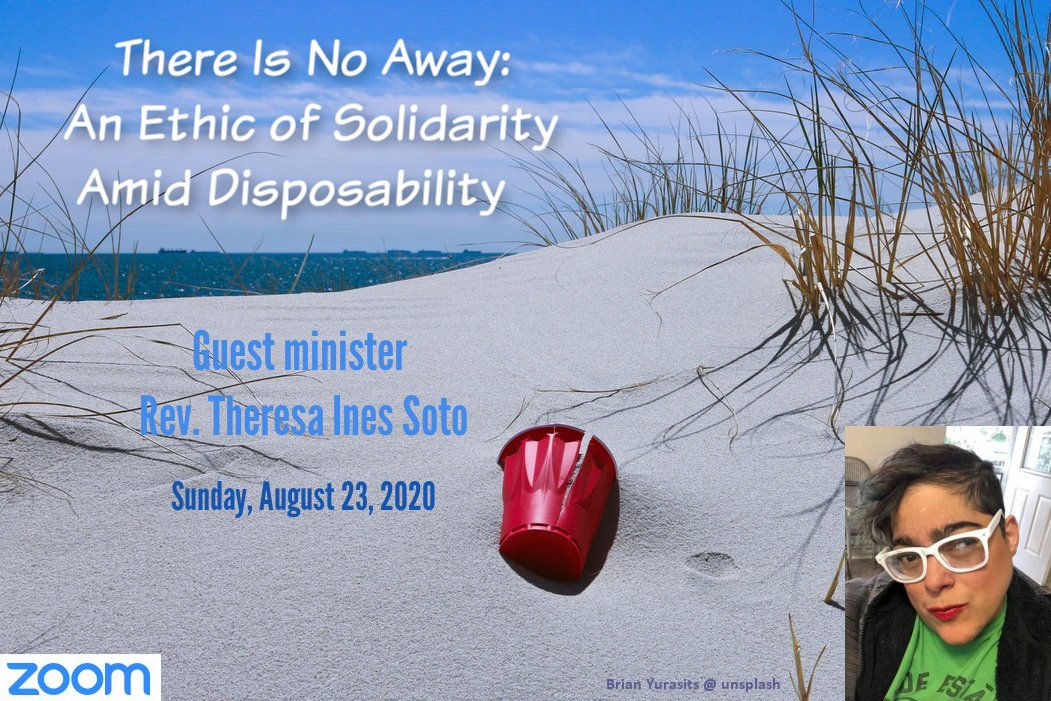 Sunday, August 23, 2020
There Is No Away: An Ethic of Solidarity Amid Disposability
Guest minister Rev. Theresa Ines Soto
What responsibility do Unitarian Universalists have in days steeped in call-out culture, threats of disposability, and isolation. Join us to explore how the thinking, feeling and doing fit together on this subject.
---
To Join ZOOM Meeting ON COMPUTER:
Go to Zoom link
(Meeting ID: 224 677 6604)
To Join ZOOM Meeting BY PHONE (you do NOT need to have a Zoom account or app):
Dial:
1-929-436-2866 and wait for the prompt. Then dial 224-677-6604#
When prompted, enter password 306591