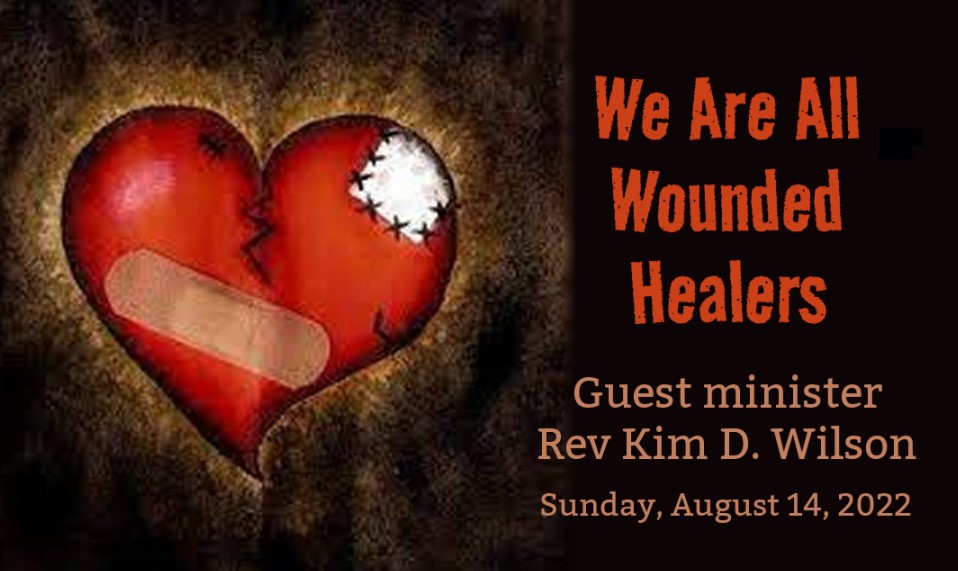 Sunday, August 14, 2022
We Are All Wounded Healers
Rev. Kim D. Wilson
We don't get to live life without experiencing any pain — it's a part of the human condition. Henri Nouen, author of a little book called Wounded Healers, suggests that by finding and addressing the suffering in our own hearts, we become better able to help others to heal their hurts. In this way, we can all become wounded healers.
About Kim: A lifelong UU, Rev. Kim was ordained in 2001, and she served the UU congregation in Madison, CT for 6 years. She recently retired after serving the UU Fellowship of the Poconos in Stroudsburg for the past decade. Rev. Kim recently bought a house in Emmaus, PA and has been spending her time updating the interior and planting and tending its gardens. Rev. Kim also enjoys yoga, hiking, traveling in her camper and spending time with family.
---
Tune in remotely by visiting our Facebook page for Livestream of this service.