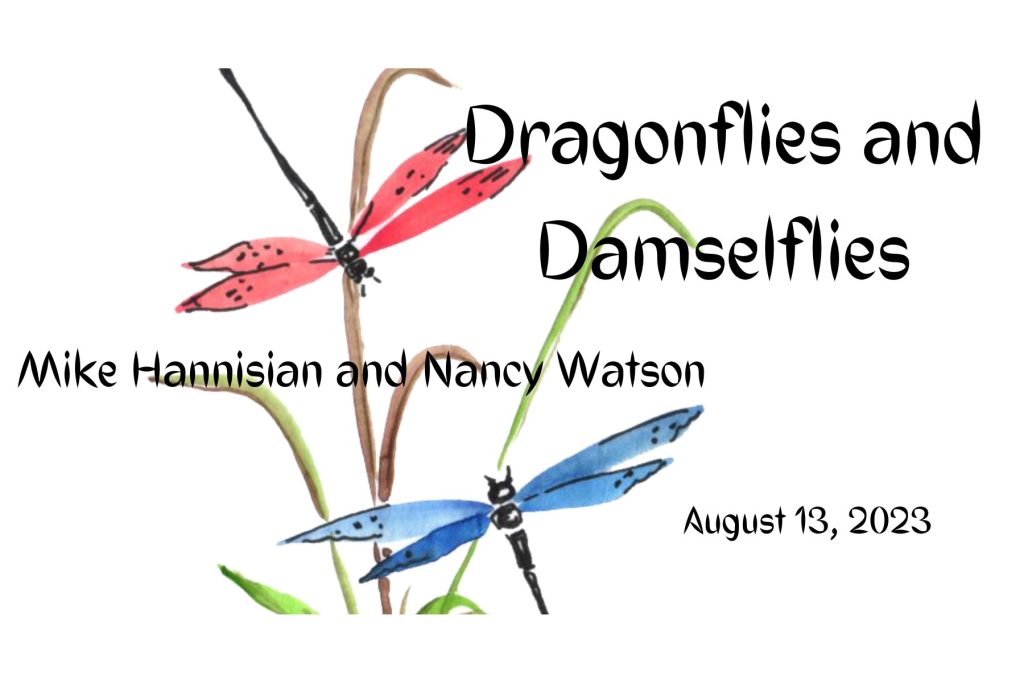 Sunday, August 13, 2023
Dragonflies and Damselflies: There's More to Them Than Most People See
Mike Hannisian and Nancy Watson
Nancy and Mike are avid wildlife enthusiasts and photographers. They met at the 2007 Rio Grande Valley Birding Festival in Harlingen, TX. Since then, they have expanded their interests to include butterflies, and for the past decade, dragonflies. Both share their records with multiple citizen science projects. In 2019, Mike was appointed to serve as the New Jersey Editor for the Dragonfly Society of the Americas' Regional Diversity project.
---
Tune in remotely by visiting our Facebook page for Livestream of this service.