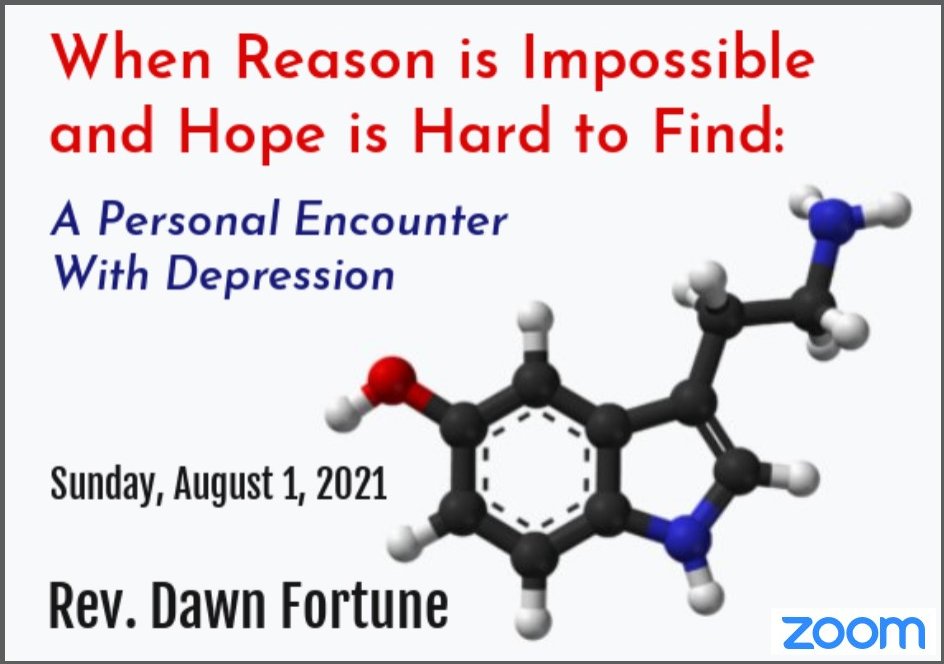 Sunday, August 1, 2021
When Reason is Impossible and Hope is Hard to Find: A Personal Encounter With Depression
Rev. Dawn Fortune
When brain chemistry goes awry, it affects more than just our thinking: it affects behavior and basic physiology, and it can be nearly impossible to see in ourselves. After a six week leave to recover from depression, Rev. Dawn Fortune has some insights into depression, chemistry, and recovery. Join us for an examination of how depression affects us all.
---
To Join ZOOM Meeting ON COMPUTER:
Go to Zoom link
(Meeting ID: 224 677 6604)
To Join ZOOM Meeting BY PHONE (you do NOT need to have a Zoom account or app):
Dial:
1-929-436-2866 and wait for the prompt. Then dial 224-677-6604#
When prompted, enter password 306591