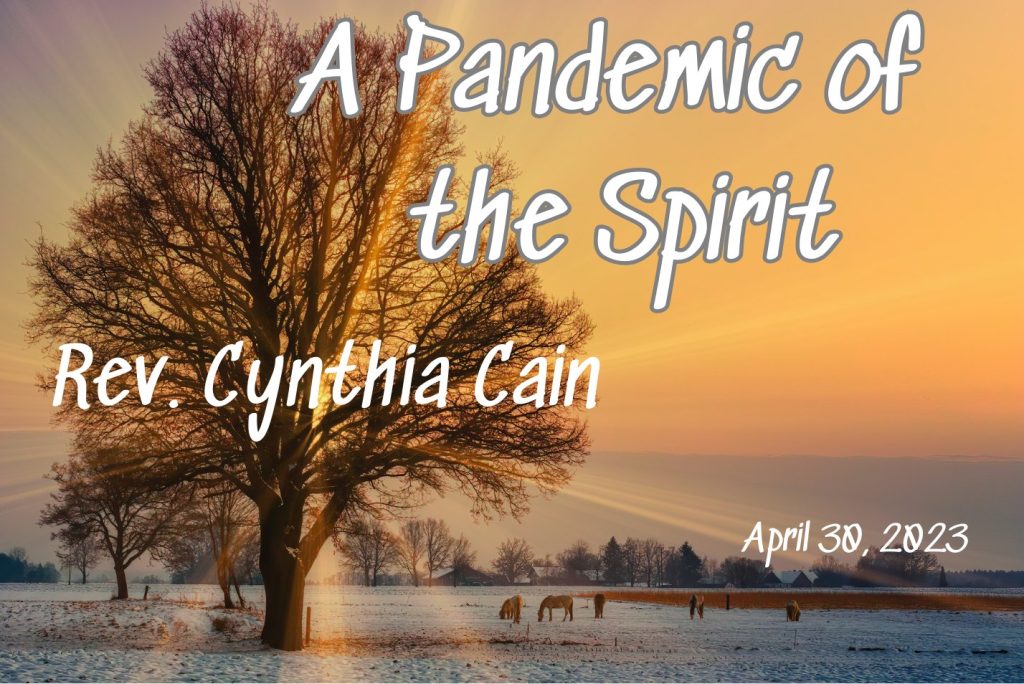 Sunday, April 30, 2023
A Pandemic of the Spirit
Rev Cynthia Cain
It's been nearly seven years since I was last at UUCSJS! Trump hadn't yet been elected and covid was four years away. So much has happened: wars, mass shootings, climate disasters. How do you keep the spirit of love and hope alive? How do you practice compassion for the world, for one another, and for yourself? I look forward to sharing time and a few reflections with you.
Bio: Rev. Cain attended Pacific School of Religion and ministered in California, Virginia, and Lexington KY before completing a two year interim at UUCSJS. From 2019-2021 she was a developmental minister with Greater Nashville UU Congregation where she often bragged about UUCSJS. A native of Burlington County, she also has an MFA in Fiction and is finally publishing some of her stories!
---
Tune in remotely by visiting our Facebook page for Livestream of this service.