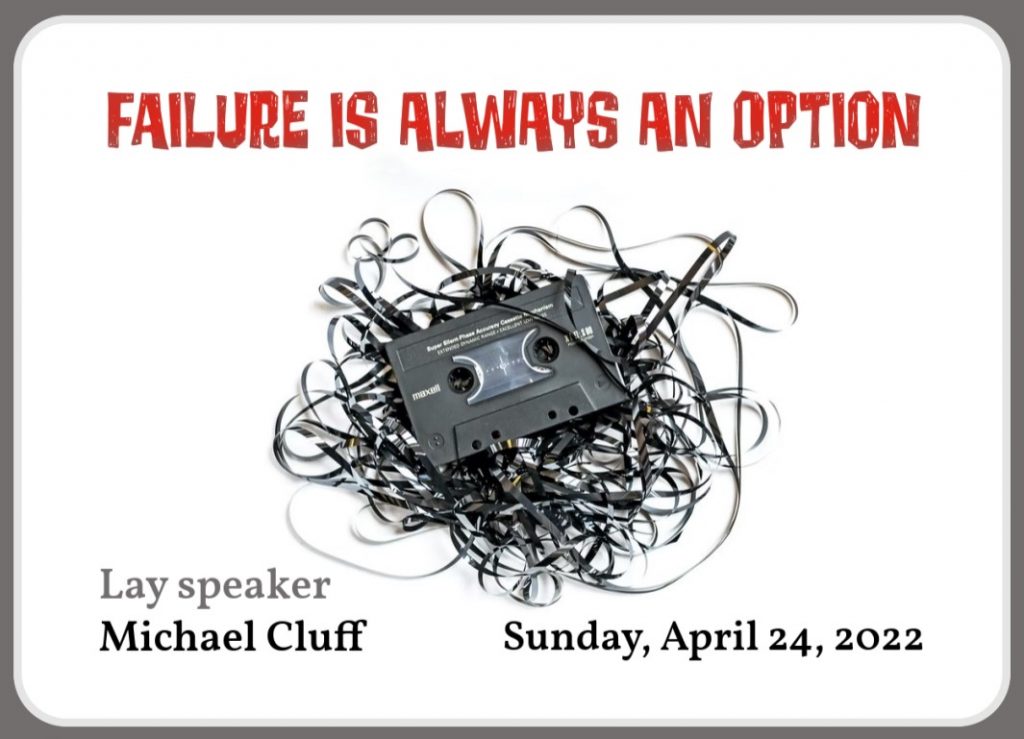 Sunday, April 24, 2022
Failure is Always an Option
Lay speaker Michael Cluff
Not all awakenings are caused by blissful epiphanies. Sometimes they come at inconvenient — or embarrassing — times. This week, Michael will talk about some of the things he's learned from the mistakes he's made.
---
Tune in remotely by visiting our Facebook page for Livestream of this service.